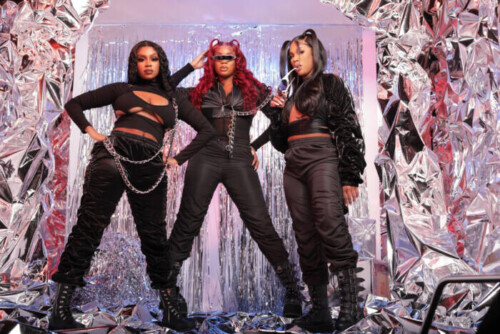 Vanity Rose shows respect to several legendary girl groups before them in their Black Music Month tribute. The montage pays homage to The Supremes, TLC, Total, and Destiny's Child.
"We wanted to give thanks to some of the most influential women that paved the way for us. As three black women in a group, we have a responsibility to continue what they started and to change people's minds about girl groups and the stigmas they have about us," said Honey, "We want to show people that we can still come together, build each other up, and be successful like the groups before us."
Hennessey said, "It's an honor to be able to pay homage to these iconic groups because they completely dominated their era! They play a huge part in what we are doing today in many different ways."
They aren't just aiming to follow in the footsteps of these legends, but they're striving to cement their path to greatness in the same capacity. Hazel states, "We salute the groups before our time because it's not easy but the hard work they put in and the sisterly bonds they formed is why we're here now. They paved the way for us and we want to continue to do it for others."
© 2022, Seth Barmash. All rights reserved.