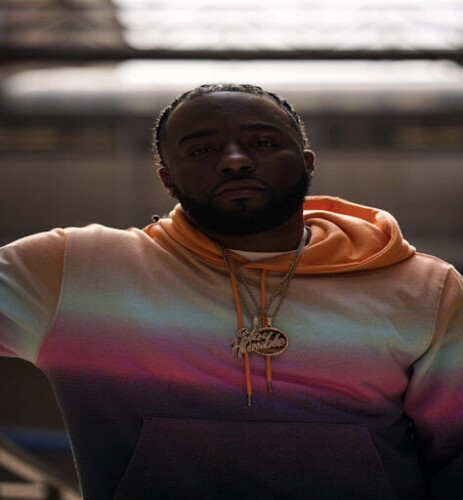 Real name Gregory Harvey from Kansas City, MO. YGKC is a down to earth, poetic and humble however business savvy beast. When it comes to creating music his inspiration draws from his real life that surrounds him. Good or Bad experiences, YGKC possess the heart and confidence to embody his essence inside of his records. His sound is versatile, innovative and will stand the test of time. His own independent label "Humble Beast Empire" has signed a Record Deal with Grammy nominated producer, songwriter, engineer and vocal arranger Joseph "Jo Blaq" Macklin. The innovative label, Distrkct 500 based in Kansas City, MO found YGKC to be a perfect fit for the label for his versatility, style and highly addictive personality.
For YGKC, he found much success from the release of his Hit Single "Training Wheels" which issued a Remix from well respected, legendary Kansas City artist Rich Tha Factor. Training Wheels is a testimonial song he made after the passing of his Grandmother "Thelma" which is the name of his 2020 album release. (Stream Here Spotify/YGKC-Thelma) When YGKC feels he reached a new Plateau he quotes "I'm just trying to make my angels proud" in dedication to his GrandMother Thelma and his Brother  that has passed away 2020. His following album "My Brothers Keeper" was released In the memory of his fallen brother. (Stream Here Spotify/YGKC-MyBrothersKeeper)
You can Follow YGKC on
 Instagram: @YGKC5
Facebook: Greg YGKC Harvey
You can Contact YGKC
© 2022, Logan. All rights reserved.