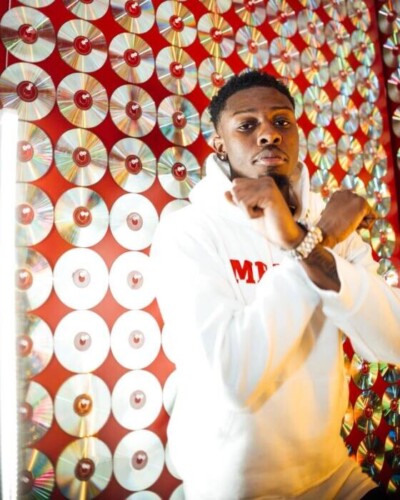 Forthcoming NJ rapper Derek Ross, musically known as Worldisgualaa, is stepping into the fourth quarter of the year with his foot on the gas, and ready for the rest of the world to catch on. He was originally born and raised in Trenton, NJ, and moved to Willingboro, NJ for the remainder of his childhood. The tri-state area has been a Mecca of the music industry for quite some time, being as though hip-hop was created in New York just shy of 50 years ago. It comes to no surprise that this influence reach someone like Worldisgualaa, having a passion for music since his childhood.
He was initially inspired by his older brothers while watching them write and record, but his first time in the booth was encouraged by a fun freestyle session with his friends, and after that first studio session in 2020, he was completely sold. Worldisgualaa's music easily falls under the umbrellas of hip-hop and RNB, combining into a steady "trap soul" sound. His first full body of work was an EP called You Know The Vibes, first-handedly introducing himself to the airwaves. Moving throughout the last two years, Worldisgualaa has been connecting the dots, releasing new music, collaborating and more.
Some may know him from a previous record called "Eye 4 Eye" ft. Lil Muk, but Worldisgualaa has been amassing an organic fanbase and moving through the right rooms. Recently using the last quarter of the year to prepare for 2023, Worldisgualaa has a plethora of new releases on the way. His most recent single would be "5AM In Miami" which is a calm and collected vibe dropped right in time for the warm weather, back in March 2022. Be sure to stream the single below:
© 2022, alanna. All rights reserved.