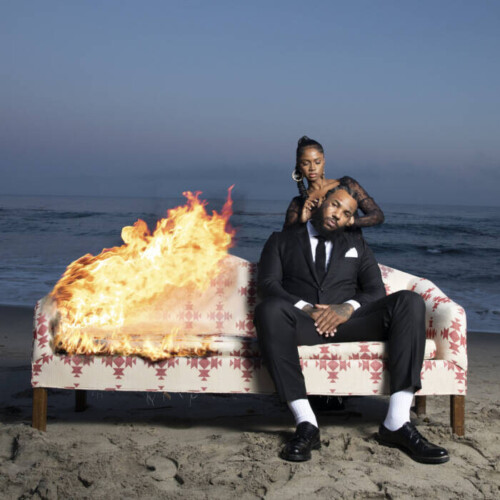 As a result of his accomplishments, The Game will stand as one of the greatest rappers of all time, and not just in Los Angeles. His debut major label album back in 2005 (The Documentary) marked the start of a career that has never looked back for the Compton rapper. According to Game, he is the only rapper who has been able to go bar for bar with Jada (as he stated in the track "92 Bars"). Anyone who believes otherwise is deemed to be clinically insane or a rabid hater. In the midst of a pandemic that has made us appreciate the art of having bars, Game deserves some credit for being able to release some much needed material at such a time. As of today (Aug 12), he has released Drillmatic: Heart Vs. Mind, his 11th studio album.
To help promote the album, The Game took a trip up to the L.A. Leakers with DJ Sourmilk & Justin Credible to deliver some hard-hitting, unf**kwithable bars over a specially tailored instrumental from Hit-Boy. The freestyle quickly made its rounds across the internet as the anticipation for Drillmatic's release heightened dramatically within 24 hours. Most of the fans were left in awe when he left their studio wrapped in yellow tape despite some pointing out his general antics.
Drillmatic consists of 30 records and appears to be divided into two parts. The first half of the song is entitled "Heart" and the second half is entitled "Mind." Judging by what we've seen and heard from The Game to date, this may rank among his top five albums of all time only time will tell. As a result of having experienced many setbacks, this release has been long overdue, but the wait has been well worth it.
© 2022, Derek Charles. All rights reserved.