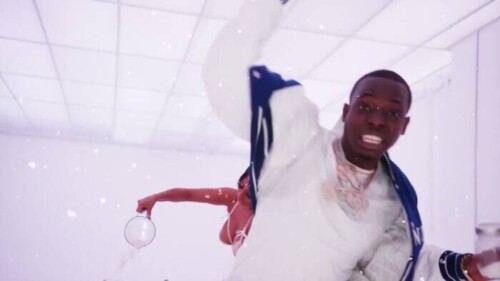 It was just a few weeks ago that Bobby Shmurda released his new album Bodboy. The album was comprised of nine songs and a few features from Rowdy Rebel AND Fat Tony and . As well as the release of the EP, the Brooklyn emcee also released a video for the opening track, "Whole Brick," which features rhymes about women, guns, and other vices:
Shmurda is pictured in an all-white room with a bunch of gorgeous women in the accompanying clip for "Whole Brick." There are solo shots of the women, intercut with dancing, and Shmurda joins in with some moves of his own.
In his most recent Instagram posting, Shmurda shared YouTuber Bashworld's review of another loose drop entitled "Hoochie Daddy," as well as a message to those who believe he should be making drill music:
"You shouldn't categorize me or put me in a box. You'll hurt your head. Haters can't stop you from #Nahimsaying. My thing isn't drilling, I won't be a minion, and I won't be cloned, really one-of-a-kind.
© 2022, Derek Charles. All rights reserved.