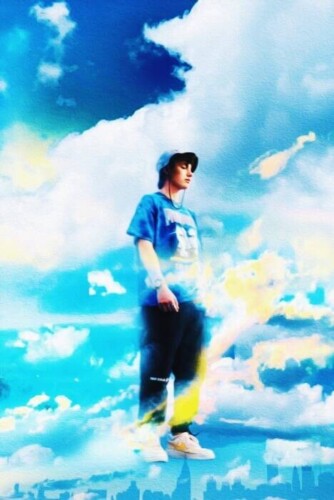 Meet the 21st-century poet-turned-rising star recording artist Yonah. 
From parts unknown, Yonah has emerged with a strong grassroots following due to the popularity of his surprisingly impressive track "pretty pieces," a single that has garnered thousands of streams across all digital streaming platforms and social media. Now, he continues his ascent with his best work yet in the release of the new single "changes." It's the perfect origin point for newfound fans to hop on the emerging new star's bandwagon.
The guitar welding alternative rap sing-a-long stars Yonah attempting to persuade his love interest with metaphors of heartbreaking attuned poetry. The emotional vocals are out of the ordinary for the rising star as he diversifies his abilities. Fans both new and old will be infected by the song's catchy hook as it roars to the song of the summer playlists. "changes" was produced by Yonah-himself and opened up his upcoming new sound as the forthcoming album in the works. 
"… It's the first song I ever produced. when I was 17 I had been producing for about three months and all of it was crap, but I was able to create the beat for 'changes," he says about making the new single. "In a single session, I wrote the entire song and it was the first time I really sang with a purpose. I never knew I would be able to make my voice sound half good but I did. It's the first project I ever made that I'm genuinely proud of and since then it's all been going up."
He continues: "… I've been making music for a bit less than 2 years but it's become my everything, and the songs I've been able to create in the past year specifically I'm just beyond excited to share with the world."
After "changes," check out more of Yonah's music, like "lost" and the breakout hit "pretty pieces." More new music on the way — so stay tuned.
Check out Yonah's new single below and follow the new star on social media for daily updates and more. 
© 2022, @BWyche. All rights reserved.