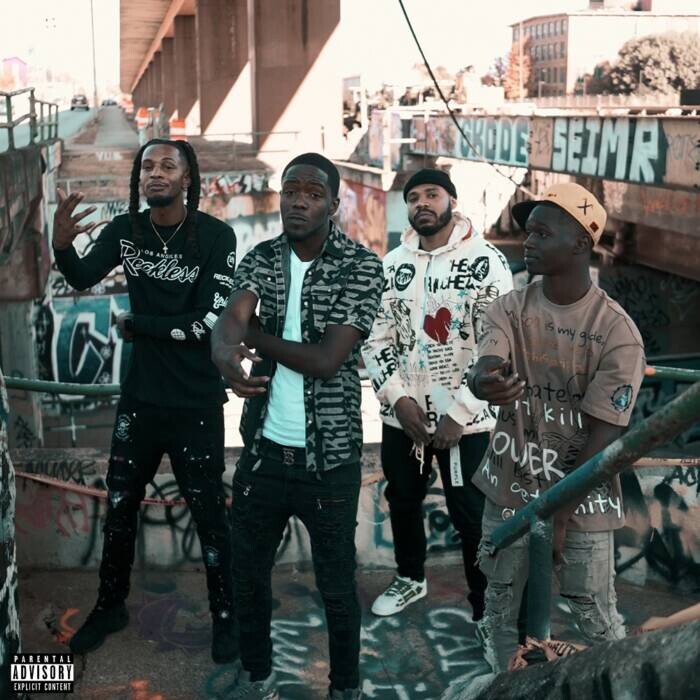 Raising the bar for contemporary Hip-Hop and collaborative strength alike, three top artists from Georgia's Rap scene unite to release a motivational and infectious new anthem titled "I Won't Never."
Young Jah. Only1Deezy and DumasXPNTL. The three combined talents are bringing a fresh new sound and carving a pathway in the process, all while uniting different cities in their state.
The track and video comes through at just two minutes and thirty-five seconds but aims high and hits the mark for confident and captivating bars.
Backed by heavy bass-work and relevantly crisp trap rhythms, "I Won't Never" introduces itself with an unforgettable hook, and follows this up with a brief yet striking set of verses to further the integrity and grit of the whole release.
Heartfelt and hard-hitting all at once, authenticity drives the fiercely honest outpouring and musicality that is "I Won't Never." The music keeps things simple yet compelling, with faultless production elevating each vocal identity and shift in the story.
In addition, pristinely impressive visuals from the director and filmmaker Colton Castles effectively bring the whole thing to life, blending genuine performance with distorted and warped after-effects for an ultimately intense and memorable release that showcases the very best of the abilities all involved.
So get familiar with all three artists and stream "I Won't Never" on VEVO, YouTube, and Apple now.
© 2022, Bryson "Boom" Paul. All rights reserved.