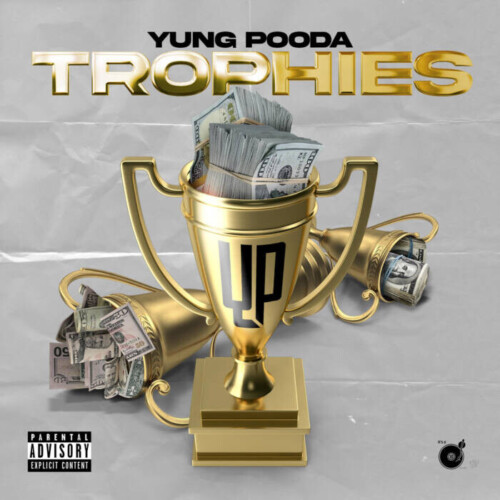 Houston's most promising chart-topping artist Yung Pooda continues to hold a flag for his reign as Houston's hottest hit-maker with today's release of his new single "Trophies," available today via It's A 10 Records HERE. The track comes as Pooda's label, It's A 10 Records promotes his song, "Drop" which is the #1 Most Added Song at Urban Radio and the #2 Most Added Song on Rhythmic Radio this week.  The listening audience has been reactive; "Drop" currently ranks #22 on Shazam in Houston and is charting in nine other cities within just one week of radio promotion.
A promising young rapper with a proven track record of hits, Yung Pooda is primed for a breakout this year and shows no signs of ceasing his moment. The official  "Drop" music video directed by the renowned Mr. Boomtown now topples in over 1 + million views via YouTube, 7 + million views on Tik Tok.
Pooda sets sight to continue his hot streak with the boastful, base-knocking audio single "Trophies." His latest single rocks a triumphant flow with over-decorated production by legendary producer duo Cool & Dre, a blooming relationship Pooda has developed his super-star artistic sound with since his debut single "Repeat Dat."
2022 is the year Pooda heavily plans to showcase the full dimension of his artistic range. Over the course of the summer, he plans to release a steady stream of new music for his growing fanbase.
"I'm dropping every month this summer" Yung Pooda says."I'm not letting up. When you think of Yung Pooda, my bet is on everyone coming away from my music, knowing that I can tap into anything naturally. It's in me, and it's about time everyone gets more chances to see it."
© 2022, Seth Barmash. All rights reserved.