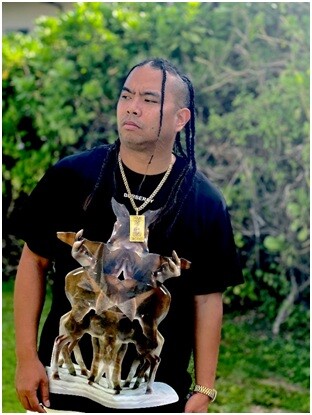 The road to success in music doesn't happen overnight. Achieving your goals requires patience, tenacity, openness to criticism, and even some failure. The skills a musician demonstrates with their instruments and their voices create a lasting impression that inspires and captivates an audience. With similar attributes and zeal for music, a Filipino American from San Jose, California, Yung Rizzo, stepped into the music world and garnered a solid fan base over the years with his passion for music. With hard work and constant efforts, he brought his work his music to digital platforms in 2020, amassing the attention of several esteemed music A&R's during the release of some of his singles entitled "Still Here" and "I'mma Make It."
His upbringing in the Bay Area has made him a proponent of the independent music hustle. Yung Rizzo has had a staggering journey as an emerging artist and a prodigy with immense talent. The independent success with his imprint Fly High Music Group, has been groundbreaking as his undeniable hustle and persistence led him to entering music charts and negotiating deals with major labels such as subsidiaries of Universal Music Group and Sony Music Entertainment. Aside from building a cult-like following in his region, Yung Rizzo has gained worldwide recognition, making him a significant success internationally.
Over the years, Yung Rizzo has become a clear image for many upcoming artists, while accumulating millions of streams through Spotify and Apple Music. Yung Rizzo is now back in the studio and working on his debut album, which is set to be released in 2023.
Follow him on social media at @yungrizzo or visit https://www.officialyungrizzo.com.
Listen to "Still Here" and "I'mma Make It" on Spotify below:
© 2022, StanleyGatero. All rights reserved.