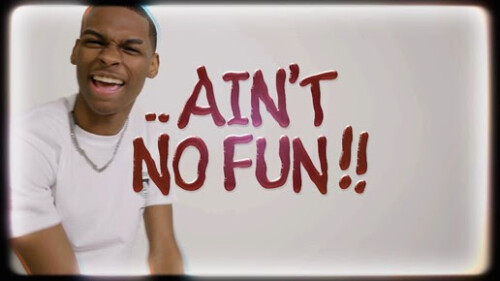 Specializing in extravagant, yet concise bangers, Virginia rapper yvngxchris is quickly becoming one of the SoundCloud era's biggest new stars. Exploring an unorthodox approach to his path, Chris announces VIRALITY, his upcoming project. Laying as the foundation to his new wave, VIRALITY is Chris' most self-assured and versatile body of work yet, delivering bangers his fans expect while showcasing a facility with atmosphere and melody. Featuring production from Dylvinci, MathiaStyner, and others, VIRALITY arrives August 19th sandwiched with Chris' headlining performance in Cleveland, Ohio, and a co-headlining tour with fellow riser SSGKobe.
Delivering a dose of creative flexes with breezy melodies, Chris shares "Ain't No Fun", the introduction to the upcoming project. Inhabiting a sonically rich world comprised of bass-heavy dynamic 808s and eerie vocal samples, a super-charged Chris alternates between alluring bars to his signature euphoric flow. "Ain't No Fun" finds follows a series of loose singles from the 17-year-old rapper including Lil Yachty-assisted "DAMN HOMIE", the raucous "excuse me" and the cloudy "EXTRAVAGANT". Watch the new video for "Ain't No Fun" HERE.
One of the most popular rising new stars out of Virginia, yvngxchris made his name on SoundCloud, building a loyal following and earning millions of plays on each track. Signed to Columbia Records, yvngxchris drew mainstream recognition with the release of "off the leash!" with Tana (formally Baby Santana) and Luisss, which earned hundreds of millions of streams on all platforms including 25 million on Spotify and Chris created another splash with the release of "bitch im joe biden" which accumulated over 9 million streams on Spotify alone leading up to his Somethings In The Water Festival performance this summer as well as Rolling Loud New York this fall.
FOLLOW YVNGXCHRIS:
Instagram | Twitter
© 2022, Seth "Digital Crates" Barmash. All rights reserved.