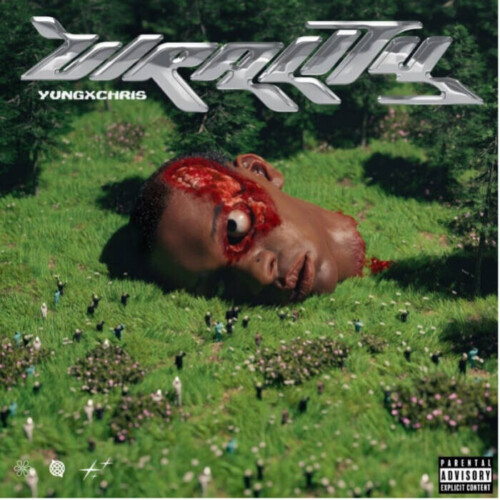 yvngxchris returns with 'VIRALITY', his sleek new EP. Laced with radiant production, infectious hooks, and appearances from Lil Yatchy and DC The Don, VIRALITY is Chris' most self-assured and versatile body of work yet. With production from Dylvinci, MathiaStyner, CXDY & ThankYouWill, Finlince, Working on Dying, and more, Chris combines his youthful skills to create a masterpiece for his fans fusing his fast-paced rhymes with soaring melodic beats. The EP is out today on Columbia Records and arrives alongside the video for "Quikkscope" featuring DC The Don
Directed by Chris Villa, "Quikkscope" takes a hilarious parody approach to Pulp Fiction meets Men In Black as Chris and DC feed off each other's energy subtly playing to the song's theme. 'VIRALITY' is a long time coming – the teen phenom has been teasing the EP in interviews and online for a while now. Naturally, that's only led fans to speculate what's to come and given Chris's drive for success, it isn't hard to see why. Fans got their first glimpse of 'VIRALITY' when Chris released "DAMN HOMIE" featuring Lil Yachty, the energetic offering that received recognition. Now that 'VIRALITY' is out, Chris is only adding to the lengthy legacy he's steadily creating for himself.
As one of Virginia's most popular rising stars, yvngxchris made his name on SoundCloud, building a loyal following and earning millions of plays on each track. At barely 18 years old, the Chesapeake, VA rising star has converted a flurry of buzz into a firestorm of fan adoration with tens of millions of streams and widespread critical acclaim. The hustle started back in middle school for yvngxchris. He flooded Instagram with rap videos before launching his TikTok during 2020. Attracting over 1.3 million followers with bangers such as "Kyrie Irving," "April Fools," "Did You Know?" with TisaKorean, and "Kyrie Irving 2," he generated unprecedented momentum independently—in between high school classes. In 2021, he inked a deal with Columbia Records and unleashed "bitch im joe biden," raking in north of 12 million streams. On its heels, "EXTRAVAGANT" eclipsed 5 million streams. He kicked off 2022 with "excuse me?" as widespread critical acclaim followed. XXL applauded how "a 17-year-old, has used his frenetic, breakneck-paced rhymes to find his own lane," and KAZI. raved, "Yvngxchris is rapidly becoming a rap star." Now, he continues to unleash music at a prolific pace with his 2022 project, VIRALITY, including "DAMN HOMIE", "Giig," and more. Earlier this summer after capping off his supporting Tecca Loves You Tour alongside Lil Tecca, Tana and Bkdarula, Chris showcased a stellar performance at Somethings In The Water Festival. Catch Chris this fall as he hits his co-headlining tour with SSGKobe kicking off at Rolling Loud New York.
© 2022, Seth Barmash. All rights reserved.