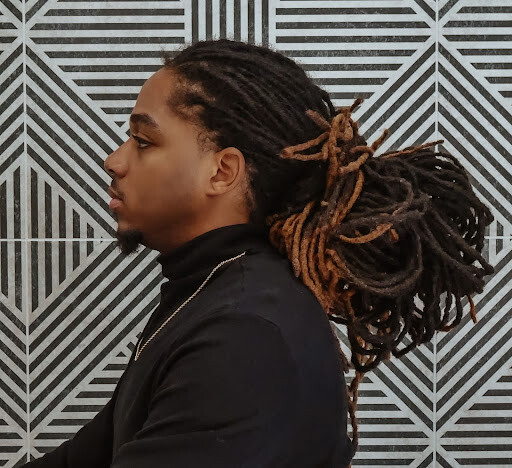 Zo Duncan is a prolific songwriter and artist from Detroit. He developed his passion for writing in his youth but ever since then it has blossomed into something more. Going from published poet and author, Zo decided to shift his focus to the music industry. In 2017, he moved to Los Angeles, CA for better career prospects. However, he still reminisces about his days and Detroit and feels proud of the vibe of his native city. 
In a nutshell, Zo is a versatile creative professional with a proficiency in R&B, Hip-Hop, Pop, and Country music. You really get a glimpse at his versatility when you study his timeline. Going from Postpartum, a country single and video that celebrates the beauty of motherhood to an all-out open genre EP, Half Truths & Whole Lies, with various artists. "Half Truths & Whole Lies" is 5 song EP that reached #3 on iTunes UK Top R&B albums and #60 on iTunes UK Top 100 of all genres.
"Being creative is the most challenging thing in life. Here solitude is bliss. When you create a record, you need to put your imagination into it. Many people think music is easy, but it isn't. You always have to be on your toes and give 200% every time you start working. My sole intention is to offer the best music and track to my fans and followers." Zo Duncan stated. 
Zo has a history of eccentric releases set to add new inspiration to current trends, as well as strong relationships with brilliant talented singers. His music has created a niche for him – with a catalog influenced by everything from R&B, Afrobeat, Country, and even electronic music. 
"I've been heavily inspired by dope ass music. I study and work a lot before releasing any new music. Last month, I released my first EP—Half Truths & Whole Lies—the response has been fantastic. My EP consists of a lot of new tracks, which are not only unique and melodious but also innovative." Zo explained. 
One of the biggest challenges that every artist faces in the world of creativity is getting the right audience. Zo is blessed to have got so many people that genuinely enjoy his music. He is quickly gaining notoriety and only at the beginning of his career.
Official Website: https://www.zoduncan.com/
Instagram: https://www.instagram.com/zo_duncan/
Spotify: https://open.spotify.com/artist/4hGIjR4QuJH4TO5lB2bcr4
YouTube: https://youtu.be/-3m4FdylT2w
© 2022, Seth "Digital Crates" Barmash. All rights reserved.