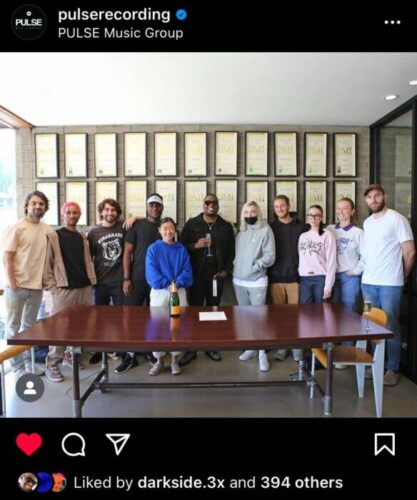 Darkside 3x, platinum producer from Los Angeles known for his most recent work this August with artist, NoCap and his critically acclaimed "Mr.Crawford" that reached #3 on Billboard's Top Rap Album and #8 Billboard 200 Charts. The single "l'll Be Here" featuring Darkside 3x producer credits, has reached over 20 million across all platforms.
He's been producing since 2012 working various artists across hip hop and R&B genres. He started off admiring producers like Cardo, and now has been able to meet them and develop a relationship with Cardo and other producers that he's admired.
If you were to ask Darkside 3x, to define success he would tell that he that this is the beginning of his successful production career and everything that he's been through so far has prepared him to be signed to the top independent  publishing company, Pulse Music Group.
Darkside 3x and Pulse Music Group both announcing the deal via IG, thanking his new team at Pulse Music Group including Andrew Grant who A&R'ed the deal using his extensive background working with producers and writers.
"Darkside 3x" Mitchell who's tag, "Darkside, darkside, darkside" is bringing in over 20 million streams of his own being added to Pulse Music Groups' catalog.
© 2022, Tedfuel. All rights reserved.