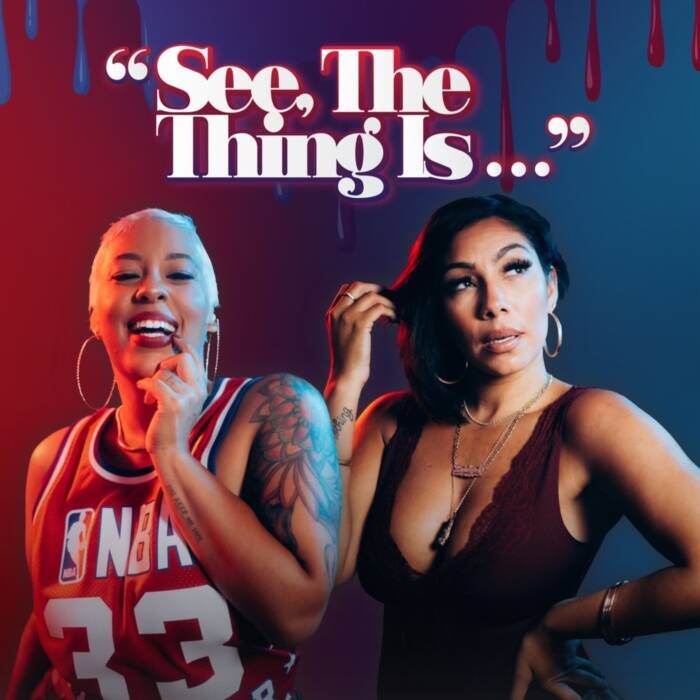 Acclaimed podcast from Grammy-winning Bridget Kelly and media personality Mandii B has signed an exclusive sales deal with host-read ad marketplace Gumball.
Gumball announced today the addition of the podcast See, the Thing Is to its ad network and marketplace. Hosted by Grammy-Award Winning singer/songwriter Bridget Kelly and media personality Mandii B, the duo navigates their 30s and share grown, honest, and slightly toxic takes on the latest in culture, music, and more. Every week the ladies are joined on the couch by their "Friends with Benefits;" industry and celebrity guest co-hosts, who dive into current event topics and personal evergreens.
After being introduced by Joe Budden as the first podcast on his independently-owned network, the ladies of See, the Thing Is are continuing the trend of creator-owned IP founded on quality, consistency, and momentum. Starting this month, See, the Thing Is is publishing two episodes per week, which kicks off a new multi-year, seven-figure sales partnership with Gumball. The deal was brokered through UTA.
With offices in New York and Los Angeles, Gumball is the marketplace for advertisers to buy host-read ads directly from podcasters. The platform enables advertisers to easily book impactful advertising campaigns through a modern and transparent buying process. It was created by the team at Headgum, an acclaimed podcast comedy-centric podcast network established in 2015. 
See, the Thing Is is available twice weekly wherever you listen to podcasts and simulcasted on YouTube.
To learn more about Gumball and the platform, visit https://gumball.fm
© 2022, Seth "Digital Crates" Barmash. All rights reserved.