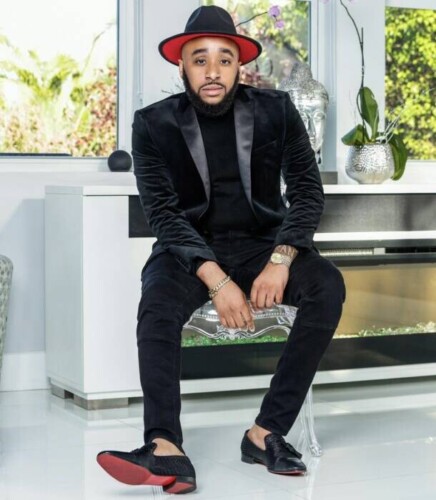 Kenneth Grant, Miami based entrepreneur and CEO, has learned that working smart, staying consistent and faithful in prayer goes a long way.  The renowned real estate Broker currently owns the number 1 brokerage in South Florida with a team of 20 agents at Grant & Associates RE, Inc and is the CEO of a luxury car concierge service, High Rollers Luxury.  High Rollers Luxury offers a range of high-end transportation services, personalized to his client's unique needs whether it's a special birthday, a luxurious date night or a weekend in the heart of Miami.
Having graduated with his Bachelor's degree from Florida International University and over 10 years of Real Estate and business negotiations experience, Kenneth Grant guarantees exceptional service,  skillfully structuring deals designed to put clients in their dream homes while extending luxury car concierge services.  Kenneth has had the privilege to work with some of the top athletes and talented individuals across professional sports, music and entertainment. He's also built a solid reputation with his hometown clients.
Kenneth Grant was born and raised in Miami Gardens, a neighborhood located north of Miami. His journey to entrepreneurship and real estate leadership began humbly after the birth of his first daughter.
"I had my first daughter at a young age and I was terrified and confused.  I had to grow up fast and I wanted to make sure that my daughters were taken care of.  They're my motivation and my reason for grinding the way I do."
Just within his first year as a real estate agent, Grant surpassed his goal and acquired over $2 million in sales. Since then, he's consistently built a reputation in his hometown of Miami Gardens closing deals.  Just as important as the numbers, Kenneth delivers his clients peace of mind and confidence in knowing they are working with a trustworthy advocate and advisor who truly cares about their needs.
When asked what makes for a top Broker and CEO, he says, impeccable leadership and unlimited service.  "I strive everyday to be the best broker to my agents that I can possibly be. I believe in building a strong team with my agents who are all working toward a common vision of molding not only top producers but coaching my team to create generational wealth and legacy building through real estate.. As a people-oriented person, being able to satisfy my clients by going above and beyond is something I'm committed to on a daily basis."
© 2022, alanna. All rights reserved.