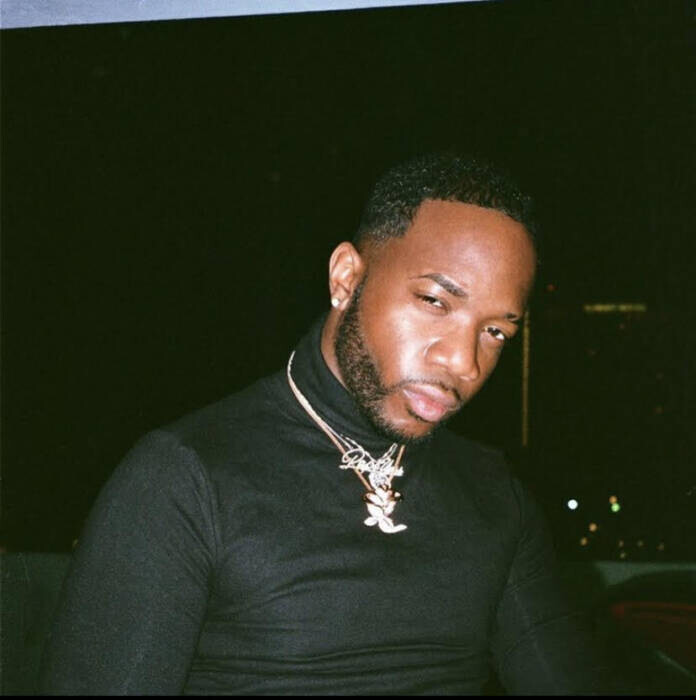 Papi Yerr is an American producer and recording artist from Miami, Florida. His rise to popularity began after producing multiple viral hits such as "Broke In A Minute," "Jerry Sprunger" ft T- Pain, & "The Take" ft Chris Brown. All three songs landed on the Billboard Hot 100, earning him two #1 albums. Papi Yerr is now working on production for various artists and finishing his solo debut album entitled "How I Got Over Her." 
Papi has taken to his Instagram to show his excitement about his newest placement with the iconic rapper Nicki Minaj and Atlanta's own Lil Baby for their hit record "Do We Have A Problem". This will secure another win for all parties involved but the fans are even more excited to know who is behind this explosive most talked about Hip-Hop track and it is "Papi Yerr". Papi Yerr has not only one placement, but many more in the works; creating that new innovative sound that can move the party or hit your soul.
Papi Yerr signed and worked under Sony ATV Music Publishing, with artists such as Rotimi, 42 Dugg, French Montana, and Tory Lanez. Papi expressed his struggles of being a producer and artist simultaneously. He persevered through all of his endeavors and dabbled in trading and crypto while creating hit records. Papi Yerr was not always able to call a home a home; he was once homeless and had several jobs before signing to SonyATV. Promoting his Liberian roots is always a focal point in his career and sharing his narrative to promote his culture. 
In this exclusive interview with HipHopSince1987 Papi Yerr talks to Digital Crates about his career and how he came up in the production world. Papi Yerr speaks on following HipHopSince1987 and other platforms from the blog era and how important it is to have blog support. He has roots that stem from the Boston area, also West Virginia, and most recently Miami. He stays true to his Haitian and West African roots and has respect for the culture and his identity as a child of immigrants. He started playing drums in the church and had a big affinity for music and a thirst for knowledge of how to make music. He had his family's support in learning and quickly advanced as a multi-instrumentalist and producer. He has always been disciplined as a musician and understood that it took focused energy to make it to the higher levels of music production.
He continued to flourish in the music world as a DJ and a beatmaker. Some of his major influences were Swizz Beats, Ryan Leslie, and Timbaland as producers. As for artists he was inspired by Drake, PartyNextDoor, and The Weeknd. He was also inspired by the hustling energy of Meek Mill. He finished school and moved to Miami to pursue his dreams of making it in the music business. It wasn't an easy road and took years of dedication and networking to get where he is at today. In college, he was introduced to future collaborator Tory Lanez who at the time was not interested in his production. After getting deeper into songwriting he later caught Tory Lanez's ear and the two became frequent collaborators. Inspired by real-life events he got deeper into songwriting and worked on his own music as an artist.
He describes his music as simple, different, and epic sounding. He stays true to himself and has fun while making beats staying consistent sometimes making ten beats or more per day. He likes to work on music at home to stay comfortable and consistent in his work schedule. Just as important as his work ethic is the network that he has built that helps with getting big placements. He is separated from other beatmakers by his unlimited creative talents as an instrumentalist and songwriter. A true producer with a vision for how to make a complete track, not just make a beat. He also has a unique sound that is seemingly impossible to duplicate. He typically focuses on the melody and then builds the track around that sound to induce a feeling and emotion through hearing the track. He constantly challenges himself to try new sounds and create new styles. Using LOGIC and KONTAKT software he is crafting new vibes that are shaking up the world of music.
He comes from the struggle and is motivated by God and his beliefs. This type of conviction gives him the confidence to keep elevating in the music industry. He is dedicated to his family and wants to use his musical success to build a better life for them. He also has plans of giving back and setting up education programs for the youth. This type of purpose gives him a reason to keep being successful so he can show the youth that it's possible to be whatever you want to be in life. His aim in life is to inspire greatness and he is well on his way to having a legendary career.
He has a growing repertoire including multiple hits with Tory Lanez such as "Broke In a Minute", "Jerry Sprunger" featuring T Pain, and "Take That" featuring Chris Brown. His most recent hit is the brand new trending song "Do We Have a Problem" by Nicki Minaj and Lil Baby. His own music is high-quality and his fanbase is growing. He recently did a remix competition for his song "New Bih" and has an amazing video shot in Columbia online now. With new music and videos on the way as well as more collaborations, 2022 is looking to be a breakout year for Papi Yerr. He has been diversifying his interests and getting into money management through cryptocurrency and other investments and building outside of music to secure his success. Make sure to stay tuned to HipHopSince1987.com for more work from Papi Yerr soon as he continues to influence the culture.
© 2022, Seth "Digital Crates" Barmash. All rights reserved.