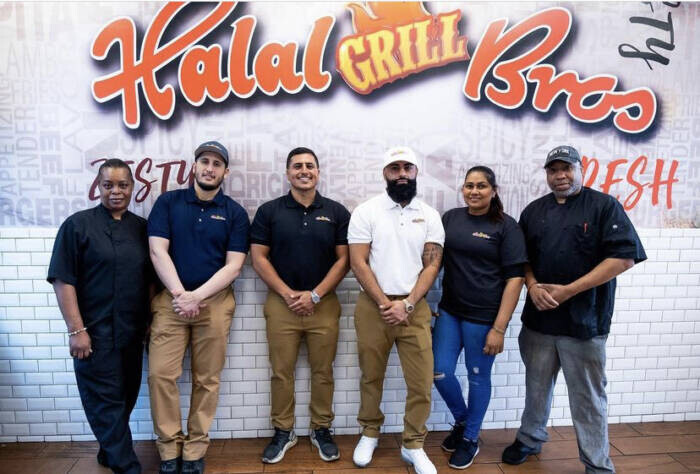 Many famous music artists and social media influencers have become known as trendsetters and the most recent trend is stopping by the Halal Bros Grill for an unforgettable dining experience. As seen on Instagram and Tik Tok, icons like Fatboy SSE, Ken Starrrz, Sauce Walka, and Shiggy have collaborated with the prosperous restaurant on short videos displaying their support for the Halal Bros Grill. Additionally, Dave East, Jim Jones, and Maino have been spotted at the restaurant. Due to all of their special guests, several of the company's videos have gone viral enhancing their popularity among a variety of demographics.
Located in the heart of NYC, the business has multiple locations making them a primary choice when looking to fulfill your appetite. Merwais Popal, also known as Sunny, is living his dreams as the owner of the flourishing company. His work ethic and business savvy ways have certainly assisted in the growth of the Halal Bros Grill. Sunny recalls opening his doors for the first time in 2017. Now, only a few years later, he is the owner of a franchise which is growing rapidly. Sunny explained, "For me, the sky is the limit! My goal is to expand my business and launch franchise locations in all 52 states. I also hope to take over the international market." With his loyal team and unique marketing methods, his goals will undoubtedly come to fruition.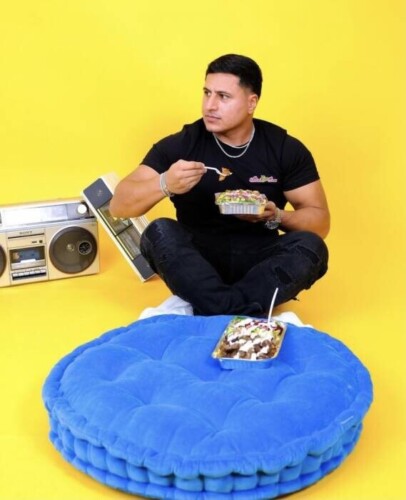 The Halal Bros Grill Franchise has acquired a formidable reputation due to consistency, networking, marketing, investments, and of course… a diverse menu. Sunny is no stranger to struggle as he was met with several financial obstacles during his younger years. He is the perfect blueprint of "building from the ground up". When asked what his secret to success is, he expressed, "My secret to success is in my values. Consistency, honesty, and perseverance are the essential ingredients in achieving your goals." He continues to remind others, "I advise those looking to become entrepreneurs to make a solid business plan and build a team with the same vision."
It is obvious via Instagram and Tik Tok that the employees of the Halal Bros Grill Franchise are a major component in the success of the company. Sunny explained that he looks forward to growing his team in the near future as he plans to expand to new locations. If you live in NYC or plan to visit, add the Halal Bros Grill to your list of places to check out. Who knows! You may bump into one of your favorite celebrities! To get better acquainted with the Halal Bros Grill Franchise, follow the business on Instagram and Tik Tok. It will surely be an unforgettable experience!
Current Locations:
247-14 s conduit ave Rosedale
218-74 Hempstead ave Queensvillage
2508 Flatbush ave Brooklyn
© 2022, Julz Mancini. All rights reserved.