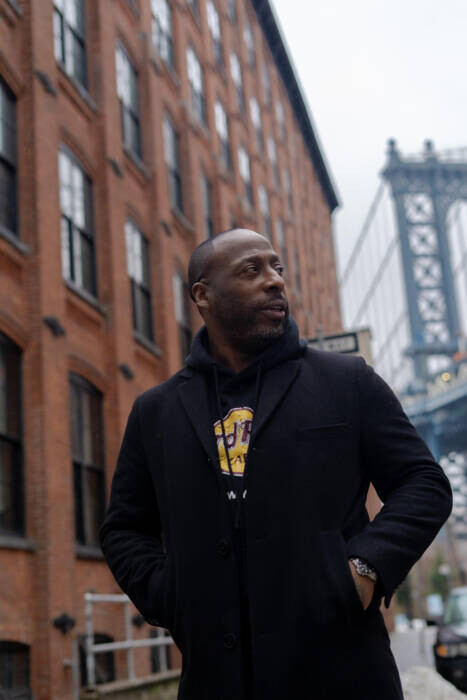 Varick Street of Def Jam Records welcomes Jay "Hennessy" Washington to the family. The Executive Vice President and Head of Promotions, Noah Sheer proclaims, "Jay Washington is one of the most diligent A&Rs I have ever come across. He lives this shit. He's all up in the culture and he never leaves the studio. We are lucky to have him here at VarickStreet." Hennessy known to the industry as the "Ghetto Berry Gordy" has made a name for himself in the music industry. He has a pulse on anything that's hot when it comes to music. He has made his mark as one of the top A&Rs and he is determined to make a huge impact at his new home, Varick Street/Def Jam Records.
Publicist Lynn Hobson states, "I am proud of Hennessy's new position. As a long-time colleague and friend, I am delighted to say that I am also happy for my client. His hustle, drive, and creativity, are unmatched." Hennessy reveals, "I am originally from the Bronx but my musical taste is a combination of the Bronx mixed with that Harlem sound." He started out in the business as an intern for labels like Uptown Records and Bad Boy Entertainment. He rubbed elbows with the likes of Sean "Puff Daddy" Combs along with other prominent figures such as the notorious Benny Medina, who was a record executive, talent manager, and television producer in the industry. Hennessy humbly but boldly admits, "While my peers were out on dates or partying, I was up at night researching and studying. I always strived to be the best whether it was writing songs like Monica's, "One In A Lifetime" or Karina Pasian's Grammy-nominated song, "Just Can't Find The Words." I was also heavily involved in artist development and I brokered deals a lot."  After four decades immersed deep in the guts of the music industry, his hard work is paying off.
 @therealjaywashimpresario
© 2022, Seth Barmash. All rights reserved.