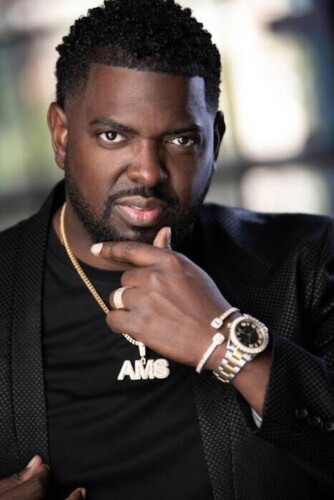 Alvin Mays, CEO of AMS Enterprise, has returned with a bang in 2023, proving his mettle in the music industry once again. Known for his R&B and Hip-Hop artist development, Mays has expanded his portfolio to include an Events & Touring Company, kicking off shows in New Orleans and artist stage platforms in Austin during SXSW.
However, his comeback project was producing the jazz album "In the Moment" for AMS President/Saxophonist G. Fields. While a significant departure from his usual focus on R&B and Hip Hop, Mays was eager to try his hand at something new.
The project was a hit, with G. Fields' album reaching #4 on the jazz charts and earning over 300k streams from its lead single "In The Moment". The album also received high praise from several celebrities, including CED the Entertainer, Slim from the group 112, Lalah Hathaway, and Anthony Anderson, to name a few.
Mays' involvement in the project was significant, and his guidance helped G. Fields create a stunning album that showcased his talents as a saxophonist and jazz musician. Mays' willingness to branch out into different genres and take risks is a testament to his dedication to creating unique and engaging music that connects with audiences.
Mays has also been expanding his label with new signings, including R&B artist Mahzi and Mykko Montana, with whom he's struck a new marketing and media deal. He's also continuing to book new talents like Gloss up and signing Prince BabySoda to AMS.
With over 25 years of experience in the R&B and Hip-Hop music management industry, Mays has become a force to be reckoned with. His vision and dedication to helping artists achieve their dreams have earned him a reputation as a music mogul and industry titan. Keep an eye on AMS Enterprise because they're just getting started.
Article By Teelia Lowery
© 2023, AMMPRO. All rights reserved.