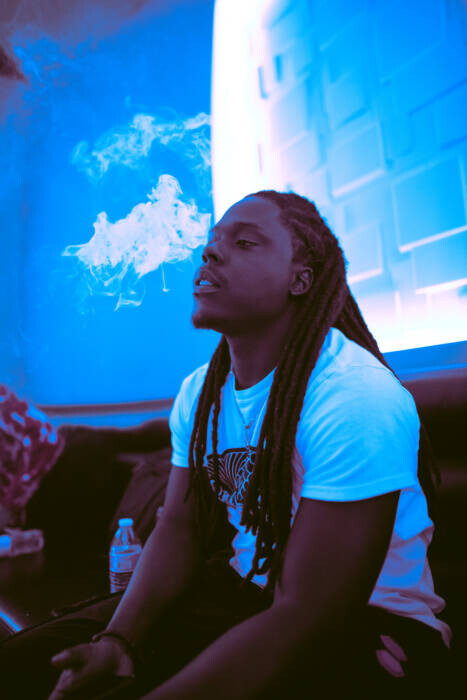 What's going on Flex A1, please introduce yourself.
Flex A1 has a youthful, happy-go-lucky sound with mature subject matters such as pain, treachery and heartbreak, and the morbidity of the street life that heavily impacted his adolescence outside of his passion for music.
Tell us about where you're from.
Broward County Florida
What's the origin behind your name?
Flex is onpoint in any situation, put him anywhere and it's a vibe.
How did Music become a passion for you?
I remember watching 50 cent "In the Club" music video when I was 9 and said to myself one day I'll be a rap star.
Being from Florida, who are some of your musical influences out there?
Plies, Rick Ross, Kodak black, xxxtentacion, T-pain, etc.
Tell us about the current single that you're pushing and where it's available.
"Facade" is out on all platforms and also 87.3 fm, which explains how ppl can't be trusted and to always make moves on your own accord.
What's the most valuable lesson you learned about the music business?
Don't wait on the next man to make it happen for you, take advantage  of any opportunity thrown at you.
Besides music what other business ventures are you pursuing?
Acting, and possibly doing  a podcast. Bachelors in communication/multimedia
What can we expect from Flex A1 throughout 2023?
New single called "Something New" dropping soon with more singles & content right behind it.
Where can we keep up with you online?
You can find me on tictok/Twitter/I.G/ triller: @Flex__a1
Do you have any shout outs?
Yes, shout out my creative director @shotbyoliperry, Enigneer: @mixbysko, Producers: tweakzhouse, Santibeatz, Vanillastylez.
© 2023, MysticsEnt. All rights reserved.