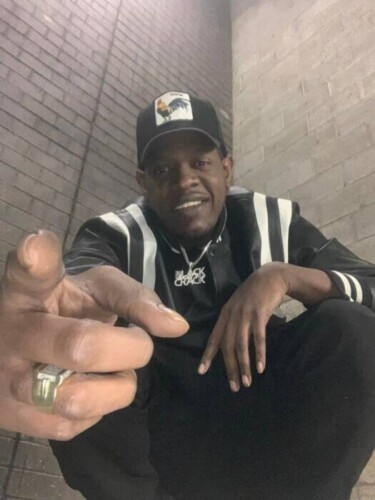 Ghet Finesse's new single "Roof on Fire" is all about having fun and living in the moment. The song talks about drinking, smoking, and twerking, which is all about letting loose and enjoying life to the fullest.
By creating a "lituation" or a turnt situation, Ghet Finesse's "Roof on Fire" sets the tone for a fun-filled party that's sure to have everyone dancing and having a good time. The song's catchy beat and lyrics make it impossible not to move your body and let go of your inhibitions.
In an era where music seems to be focused on heavy themes like heartbreak and politics, Ghet Finesse is bringing back the old-school vibes with his new single "Roof on Fire". The song is a straight-up party anthem that encourages listeners to let loose and have fun.
The song's lyrics are filled with references to drinking, smoking, and twerking – all the ingredients for a good time. And with lines like "Girl come to party with us because we are lit" and "Lit vibes lit location", it's clear that Ghet Finesse is all about creating a "lituation" – a turnt situation where everyone is having a good time.
But "Roof on Fire" isn't just about partying – it's also a nod to the past. The song's title is a reference to the classic track "The Roof Is on Fire" by Rock Master Scott and the Dynamic Three, which hit the Billboard charts in 1984. By sampling a similar reference from Nelly's "Hot in Herre", Ghet Finesse pays homage to those who came before him while still putting his own spin on things.
And while "Roof on Fire" may be a throwback to a different era of music, it's still very much a modern track. With its catchy beats and infectious chorus, it's sure to get people moving on the dance floor.
So if you're looking for a song to turn up to, look no further than "Roof on Fire". Just be sure to bring your A-game – because with Ghet Finesse in charge, it's going to be a wild ride.
© 2023, AMMPRO. All rights reserved.