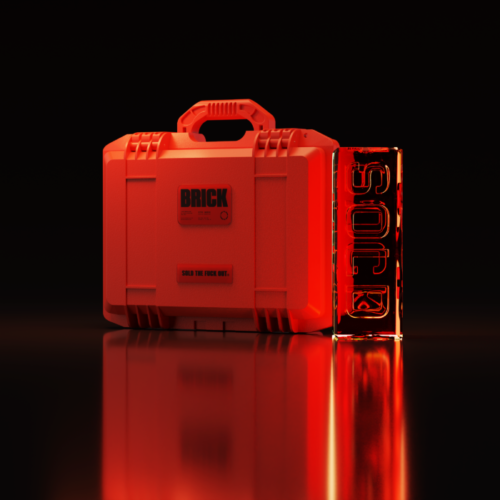 "The Brick represents striving for and achieving prosperity–we're building a new house of fashion, brick by brick" – VLONE
A game-changing lifestyle brand with a legacy of innovation, VLONE continues to evolve. The forward-thinking company never dwells too long in the past, always searching for the next opportunity to differentiate itself from imitators and peers. Starting a new chapter in the life of the brand, VLONE officially announces the "STFO Brick," a limited edition collectible item that represents the cornerstone of the brand's new house of fashion and lifestyle products.
The "STFO Brick" is a translucent orange brick, made from crystal glass, with the phrase "SOLD THE F*CK OUT" engraved on the brick's long sides. The brick's short sides are imprinted with the brand's iconic "V" logo. The "STFO Brick" weighs 6 lbs and comes secured in its own utility hard case constructed from lightweight, impact resistant, strengthened thermoplastic. The case also includes a photographic VLONE blueprint drawing, with a detailed mission statement plan of action program, sitting on top of the brick.
Owners of the "STFO Brick" earn the opportunity to get in on the ground floor of VLONE's next phase, as it evolves from a clothing brand to a full-fledged lifestyle operation: LIVE VLONE DIE VLONE.
"VLONE was never about one individual. VLONE was the stamp for creatives who stand tall, thriving on individuality, caring less about rules & regulations that have long governed the fashion style of society. Create your own rules, set your own trend, embed your own morale in which you can express yourself creatively without limitations. Embrace your distinctive character while defying the norm and inspiring the willing." – VLONE
As a forward-thinking brand, VLONE is passionate about implementing new technologies into their products. From now on, all VLONE products, including the STFO Brick, will use Certilogo, the world's leading authentication program, allowing purchasers to feel secure in their purchase of an authentic VLONE product. Each VLONE product will have a 12-digit code and QR code included on the label sewn into the side seam–customers will simply enter the 12-digit code on Certilogo's website to verify their product's authenticity. VLONE aspires to make each product with as much care as a work of lithograph art, and VLONE will use technology to secure the sanctity of the brand.
The limited edition "STFO Brick" launches along with VLONE clothing drop via website livevlonedievlone.com on Friday April 21st at 8pm ET.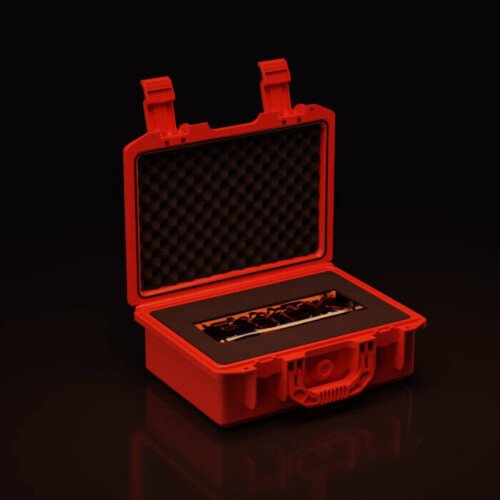 © 2023, Seth "Digital Crates" Barmash. All rights reserved.