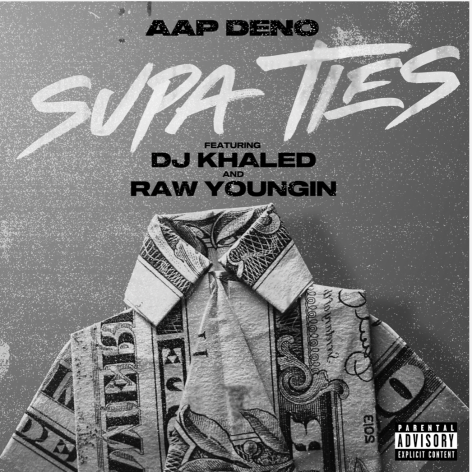 Back with a bona fide blockbuster, rising Arlington, TX rap phenomenon AAP Deno serves up a new single and music video entitled "Supa Ties" [feat. Raw Youngin] produced by GRAMMY® Award-winning global megastar DJ Khaled.
The track's skittering beat sets the tone as AAP Deno's melodic flow immediately captivates. He promises, "I got supa ties," as Raw Youngin rolls through with an equally vibrant cameo—all blessed by Khaled. The accompanying visual commences with a video call with Khaled where shares some words of wisdom. It cuts between moments in a massive mansion and outside of luxury sports cars as ladies and friends surround AAP Deno while he lives life as loudly as possible. Ultimately, he elevates luxury rap to new heights for another generation now!
However, it all just paves the way for his incoming next body of work—coming soon.
AAP Deno will be making more major moves in 2023. Stay tuned!
© 2023, Seth "Digital Crates" Barmash. All rights reserved.