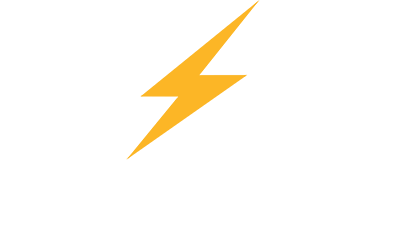 AmptUp believes in the power of independent live music. We are dedicated to making independent live music stronger, easier, and more sustainable – for venues, for musicians, and for fans. We aim to do this through increasing transparency and improving communication and operational efficiency throughout the entire live music ecosystem.
Talent bookers are tasked with so much more than simply finding artists to fill their stages–from coordinating crucial scheduling and communicating soundcheck details to negotiating contracts and managing payouts. For many independent venues, the talent booker is also the general manager or owner with a lot of spinning plates to balance. AmptUp, the all-in-one booking app for venues, simplifies and streamlines these processes so talent bookers can spend more time curating killer lineups that fill seats and artists have all of the information they need from go.
"We've found that booking an act requires an average of 13 emails," says Holly Hagerman, Co-Founder of AmptUp. "Artists and talent bookers are busy people, on the road touring and running their venues. By replacing the back-and-forth communication of traditional booking with AmptUp, we can cut the process down from 3 weeks to 3 minutes–translating to crucial dollars saved, critical show-stopping errors avoided, and much stronger relationships between artists and venues."
With a few clicks, AmptUp replaces the old email chains–universally dreaded by artists–and serves as a single source of truth for everyone involved in the booking process. Venues can track the status of a booking in real-time, receive artist assets at the time of booking, and easily calculate payouts. Meanwhile, musicians have centralized access to every detail to ensure they arrive on time and with all the right equipment–booking confirmations, tech setup information, house rules, and even the marketing and hospitality offers from the venue.
Until AmptUp, almost no software existed to manage booking for independent venues. This left bookers to resort to inefficient email threads, spreadsheets, and separate calendars to track everything. With a high turnover rate in the industry, venues run the risk of losing all of their data when their bar manager-turned-booker takes another job; and for most music venues, their calendar and contacts are their lifeblood.
AmptUp Co-Founder Holly Hagerman began with a plan to build a physical rehearsal space, concert hall, and cafe with her musician husband, but a lightbulb moment one dark and stormy night in 2020 led Holly to realize that what musicians really needed was help getting booked.  Exhilarated by the idea of helping artists and venues bounce back to in-person events after the pandemic lockdowns, Holly got to work building a platform that simplifies talent booking for all parties involved. This was a natural evolution thanks to Holly's background as a business founder and investor in online marketplaces. Prior to AmptUp, she founded Green Rising, a B-corp certified boutique marketing agency that exclusively served socially conscious and environmentally friendly businesses.
With 11 pending patents in the US and Europe, AmptUp provides the critical resources and tools necessary to lighten the lift for independent venues–freeing up hours of time usually spent coordinating booking details via emails, texts, and Facebook Messenger when they should be promoting shows and getting more people through the doors.
"Smart, simple, affordable professional tools level-up the entire industry. We are determined to make it easier for musicians and venues to make a living with their work," says Hagerman. "They are the beating heart of every city, we need them. With our sights set on improving equity for people of color, women, and LGBTQ+ communities in music, we hope to transform music culture so that any city can become a "music city.""
© 2023, Seth "Digital Crates" Barmash. All rights reserved.