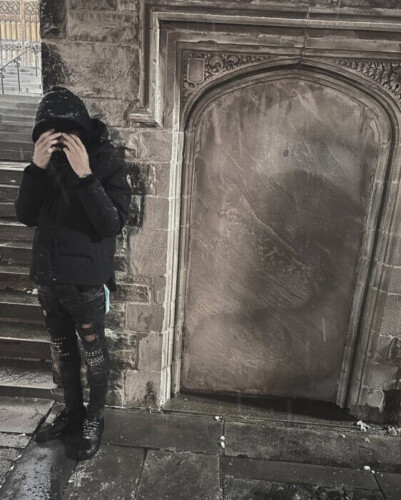 Vlzmb has been rapping for a year and it has been a major source of self-expression in his life. As he puts it, "from when I started going to the studio to now my life has changed in a
million different ways and I think you could hear it from my older music to now you could also hear the growth in my music, my more recent songs sound more put together while my older ones sound raw." He is about to release new music that will help people better understand his story and journey. One word he uses to describe his music is heartfelt. Let's take a closer look at this artist from Toronto.
Vlzmb is originally from Toronto, Canada where he was born and raised. In terms of what makes Vlzmb unique, one thing that stands out is how much emotion goes into each song. Vlzmb isn't done yet either; there's plenty more new music coming down the pipeline which will showcase even more of his growth as an artist over time.
Vlzmb is an upcoming rapper whose heartfelt lyricism and melodic flow have earned him a strong fanbase across the globe. His versatility shines through in each track whether it's laid back vibes or high energy bangers – no matter what type of song you're looking for, Vlzmb will be sure to deliver! On his song "333" he raps about moving smarter than the average person and not getting caught up, and having a tough upbringing. Now is definitely the perfect time for any musician or rap fan out there looking for some new inspiration – stay tuned for "Factory Diamonds" On Jan 31!
© 2023, Tedfuel. All rights reserved.