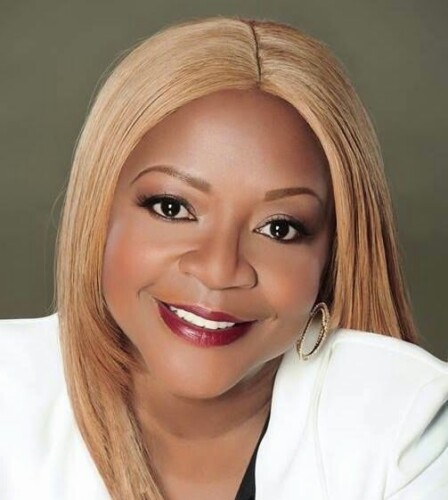 If Clarence Avant is The Godfather, then Arlinda Garrett is The Godmother. Avant served as Garret's mentor when she first started her storied career in the record business. Garrett has played a vital role in the success of iconic talent such as Master P, Ice Cube, Jay Z, Big Boi of Outkast and Ludacris, to name just a few. Smart, ambitious & a natural born leader, Garrett continues to blaze her own trail & light the path for countless others. Garrett will not be an unsung hero. She is a living legend who has used her power and influence for good, discovering, polishing and grooming diamond talent in the rough, especially women of color. She has not only lit the industry up with her smile, business savvy & radio promo/marketing genius for 30+ years, but she remains an important figure in the music business & culture.
Garrett's reputation in the industry is as solid as they come. From artists to execs, her name holds weight. Garrett has also collected numerous plaques & accolades for her contributions to the music business. In 2017, she received a publisher's award at the ASCAP Rhythm & Soul Awards alongside rapper Colonel Loud for his single "California." Garrett is a serial entrepreneur whose name belongs in the same conversations as Sylvia Rhone & others. She not only kept food on her table, she built the table & invited others to take a seat.
Garrett is often sought after for her practical wisdom and business acumen. She has fed (literally and figuratively) and continues to feed a new generation of hungry industry professionals.
Garrett founded the MBE Conference in 2015 in an effort to educate artists and burgeoning execs on the industry as well as showcase emerging talent to power players in the business. Garrett, who has always had a heart for giving, established Arc of the Covenant Foundation in 2008. Garrett is a member of Sigma Alpha Iota International Music
Fraternity and The Recording Academy of America (RIAA) Grammy Association.
Garrett has a face card that never declines. Her professionalism coupled with her unmatched work ethic and creative passion, has enabled her to sustain a music career that is rare and undeniably black excellence.
© 2023, Seth "Digital Crates" Barmash. All rights reserved.