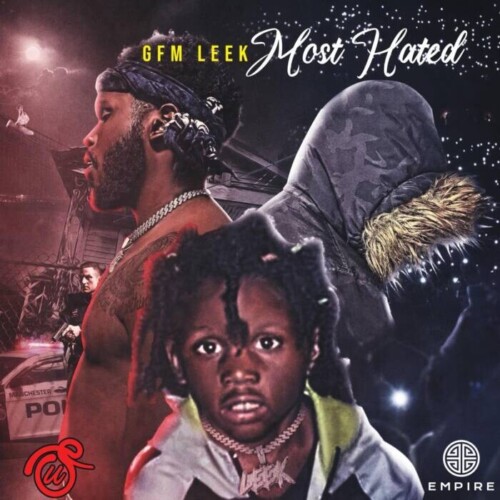 * What first got you into music? 
I Used To Freestyle In My Momma Living Room When I Was About 13 Years Old. My Cousin He In Prison Now But He Put Me In The Studio Help Me Write My First 16.
* Who inspired you to make music?
Who Inspired Me, I'll Have To Say My Momma, Been A Big Inspiration To Me, And Growing Up In Property Not Really Having Nothing Don't Know When The Next Meal Coming, Kept Telling Myself I Got To Get Out This Jungle.
* How would you describe the music that you typically create?
I Either Been Through It Or Done It, I Seen A lot Growing Up, Being Homeless To Adulthood (That Right There Is Basically How I Go Off Creating Music) And Feelings. It Ties All In One.
* What is your creative process like?
My Creative Process Go Something Like This I Hear My Voice On A Beat In My Head, And I Can See Me Actually Doing It, It's Like When It Comes To Me. I Write It Down And Find A Beat, Then It Goes From There.
* Who would you most like to collaborate with?
Moneybagg For Sure, Then You Got Kevin Gates, Boosie, Yungeen Ace, Youngboy, Kodak And Rod Wave. It's A lot Of Artists I'll Collab With. But Moneybagg For Sure, I Think Me And Bagg Will Make A Dope Record.
* If you could go open a show for any artist who would it be?
All Honesty Kevin Gates His Energy Is Just Electrifying And I'll Love To Be Apart Of That Energy In That Building.
* What is one message you would give to your fans?
I Appreciate Them From The Ground Up Because This Takes Time And Hard Work, And For Them To See Me Grind And Find Ways That Support From Them Is Much Needed. I Just Want To Say You Have A Dream A Goal Go For It Don't Let Nobody Tell You Different. 
* What is the most useless talent you have?
I Wanted To Be In The NBA Coming Up , I'll Say It Was For Me But I'll Still Popout And Give You 30.
* Do you sing in the shower? What songs?
Yeah I Do, And Man That Whitney Houston "I Will Always Love You" That's My Song Right There Might Be All Time.
* What would you be doing right now, if it wasn't for your music career?
Ion Know Where I'll Be But I Know I Would Be Straight My Momma Taught Me To Be A Man And Stand On Business So I'll Be Good With Whatever Comes My Way.
* Where have you performed? What are your favourite and least favourite venues? Do you have any upcoming shows?
I Performed A lot Of Places My Favorite When I'm In Atlanta It's A Movie I'm Talking About That City Don't Sleep I'm Like It's 5 In The Morning The Club Still Open I'm Like Yeah This Different I Gotta Go To Work, Least Favorite I Remember One Time I Opened Up For Black Youngster I Don't Know The Name For The Club But Man I'll Tell They Stage Was Falling Apart In That Junk, Almost Went Through The Floor If I Had To Choose That'll Be My Lease Favorite.
* How do you feel the Internet has impacted the music business?
Me And My Brothers Talk Bout This All The Time I Feel Like They Not Making CD Players Nomo There Making Apps. Back When You Can Go Sell Your CD's Yourself Right Now Everything On The Internet You Gotta Put You Name Out On Every Platform The Same Way You Did The First Make it Easier For People To Find You, You Get What I'm Saying , And Plus Nobody Outside No More.
* What is your favourite song to perform?
All Of Them , Naw If I Had To Pick Will Be Intro, Off Of My EP New Money. That Song Moves The Crowd For Sure.
* Which famous musicians do you admire?
It Have To Be PAC Big Inspiration His Music Got Me Through So Hard Times, Not Just The Music This Dude Started Playing In Movies. Man Was Ahead Of His Time A True Legend.
* What is the most trouble you've ever gotten into?
The Most Trouble, I Don't Even Know. I Ain't Ever Got Caught. 
* What is the best advice you've been given?
Stay Focus, Be Humble And Patient, What's Desired For You Know Man Can Stop. ONE Door Close 5 More Will Open. We Live And Learn. The Best Teacher In Life Is Failing, Failing Not A Bad Thing Just Gotta Learn From It And Keep Moving.
* If you could change anything about the industry, what would it be?
The Beef, I Don't Get It. Let's Enjoy The Fruits Of The Labor. And Keep Getting This Money To Feed This Kids I ain't Trying Beef With You. Let's Go Make Some Money Together. That's Gone To Go Over A lot Of Heads.
* What's next for you?
18. Only God Knows. But I'll Say This Whatever Is In Stores For Me Its Going To Be Something To Witness With Your Own Two Because I Have A Different Mindset Now The Next 5 Years With This Music Is Going To Be Different. Play Time Over Time To Go To The Big League.

© 2023, Leonard Magazine. All rights reserved.