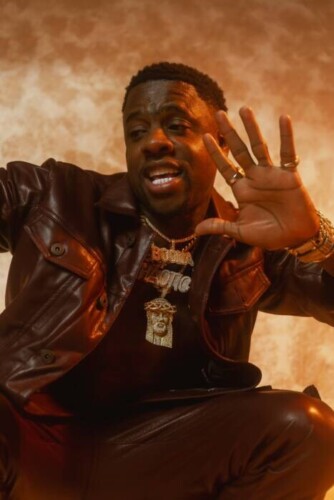 Acclaimed artist KHAOTIC, known for his appearances on MTV's "Love and Hip Hop Atlanta" and VH1, has recently dropped his latest single, "Appreciate Me," and it is already creating a massive buzz across the music industry. With its infectious beats and irresistible hook, "Appreciate Me" is poised to become one of the biggest hits of the summer 2023.
KHAOTIC's "Appreciate Me" has captivated listeners worldwide, with famous TikTokers enthusiastically embracing the track and creating viral dance challenges. This fusion of afrobeat, hip hop, and R&B showcases KHAOTIC's versatility and musical prowess, appealing to a diverse audience.
The song's popularity has garnered attention from fellow "Love and Hip Hop" co-stars, including Erica Banks, Lil Scrappy, Yung Joc, and the rising BMF star Lil Zane, who have all been spotted performing the energetic "Appreciate Me" dance routine. KHAOTIC himself has dubbed the dance as the new "Macarena," solidifying its status as a cultural phenomenon.
KHAOTIC, a Miami native, has rapidly ascended to new heights with the release of "Appreciate Me." Despite overcoming a harrowing past that involved surviving being shot over 17 times, the artist has embraced a fresh outlook on life and has harnessed his experiences to fuel his artistic expression. With unwavering determination, KHAOTIC is on a mission to establish himself as one of the industry's greats.
Looking beyond his meteoric rise, KHAOTIC has set his sights on captivating international audiences. Plans are underway for a multi-city tour spanning the United States, South East Asia, Europe, and Africa, affirming his commitment to connecting with fans around the globe.
"Appreciate Me" is available on all major music platforms, including Spotify, Apple Music, and YouTube. Music enthusiasts are urged to experience the infectious rhythm and uplifting vibes of KHAOTIC's latest single and join him on his remarkable journey.
KHAOTIC- "Appreciate Me" (Official Music Video)
https://youtu.be/lByK9r5F3E8
For media inquiries, interview requests, or additional information, please contact:
Public Relations Contact:
Name: ATLLYWOOD
Email: [email protected]
© 2023, Tedfuel. All rights reserved.