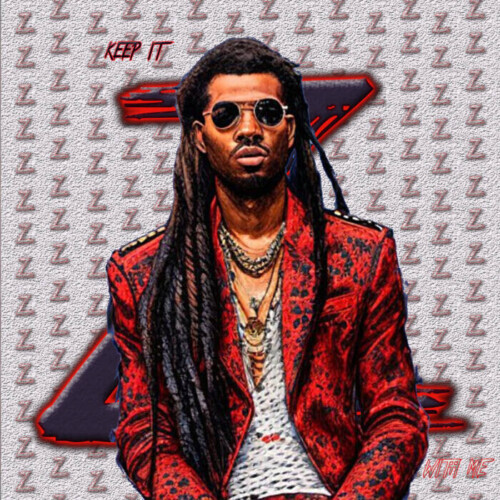 As we enter 2023, we all have plans on how we're going to make the most of the year. If you ask American singer, songwriter, and rapper Azazus, he's well on his way to releasing another EP.
His upcoming EP, titled Keep It Z With Me, will drop on streaming platforms on January 14. Coincidentally, it's also Azazus' birthday. Talk about a double celebration.
In Keep It Z With Me, Azazus takes full control of the creative reins as he produced, recorded, mixed, and mastered the entire EP. Maybe his decision to release it during his birthday also marks a relevant milestone in his career as a musician, proving that he's continuously growing as an individual and as an artist.
Yet besides his artistic development, there's more to Keep It Z With Me for Azazus.
"It's a collection of my thoughts and feelings from over the years that leads to one statement, 'Keep it real with me,'" he explained.
The EP will feature two singles, Driveaway and Cash Cow. Although both songs contain rap elements, Driveaway uses Uber as a metaphor to get someone away out of your life, while Cash Cow describes the people that's only around for the clout using Latin and reggaeton aspects.
Undoubtedly, 2023 is a year of great heights for Azazus.
Stream/Download "Keep It Z with Me" https://www.azazus.com/keep-it-z-with-me-ep
Azazus on Instagram https://www.instagram.com/iamazazus/
Azazus on Facebook https://www.facebook.com/iamazazus/
Azazus on TikTok https://www.tiktok.com/@iamazazus
Azazus on Twitter https://www.twitter.com/iamazazus/
© 2023, Logan. All rights reserved.