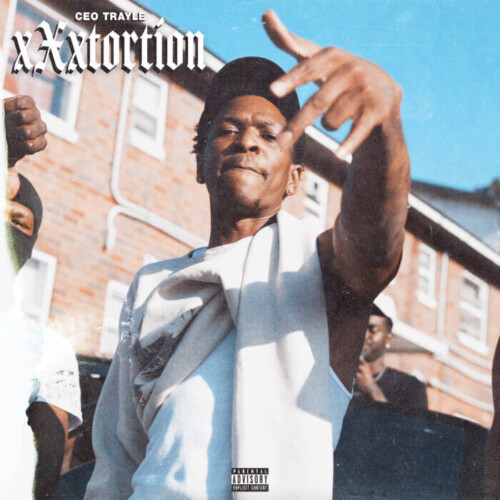 Spitting slick streams of consciousness over booming instrumentals, CEO Trayle approaches each track like things that go bump in the night. Returning to remind foolish opportunists that he's always three steps ahead, the ATL-based artist shares his new video single, "xXxtortion." Backed by a lush instrumental that meshes dreamlike bells with a creeping bassline to create a hazy vintage vibe, Trayle delivers bar after bar of bossed up energy, making each flex sound like a threat as he cautions his opps to stay in line: "He say he was slumpin' me/N**** can't get none from me, not even energy/Too busy, got everyone bumping me."
The video for "xXxtortion" plays out like a day-in-the-life of a top dog. Trayle spends most of the video outside in broad daylight with his whole hood behind him, making it perfectly evident that he doesn't have to run or hide to remain well protected. Occasionally stepping into the studio to lay down a verse, taking the stage to perform, or going live on Instagram to interact with fans, every move Trayle makes shows his full control in any environment.
© 2023, Seth "Digital Crates" Barmash. All rights reserved.