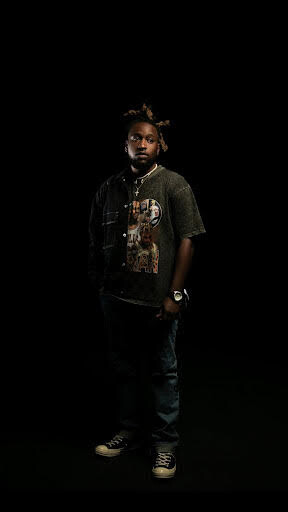 Stomping onto the scene from the West Side of NOLA, is none other than rising rhymer Davante Liv3! Although he discovered his passion for music at a young age, Davante didn't pursue it professionally until the COVID-19 global lockdown. Inspired by his surroundings, Davante Liv3 makes music that moves the masses.
Musically made by the likes of Jay-Z, Nas, Drake, J. Cole, The Hotboyz, and more —  like most rappers, he prefers the rhythm & blues of R&B. His musical style, just like his musical inspirations, keeps listeners locked in. His raved releases aren't just records, they're relatable and create a vibe that's unmatched.
Since stepping into the spotlight, Davante Liv3 has shut down stages from the local neighborhoods of New Orleans to A3C and SXSW to name a few. Laced with long-lasting lyricism and melodic melodies, Davante Liv3 delivers creatively captivating music drawn from real life experiences and concepts.
Nonetheless, this New Orleans newcomer is already on the rise and is just getting started! Stay tuned here at Hip Hop Since 1987as this trendy talent will be trailblazing through 2023 with new music and consistent content! You won't want to miss it! For now get familiar with Davante Liv3 by pressing play on his most recent release, "Came & Went" below! Lastly, let us know your thoughts.
CONNECT WITH DAVANTE LIV3 ON SOCIAL MEDIA:
© 2023, alanna. All rights reserved.