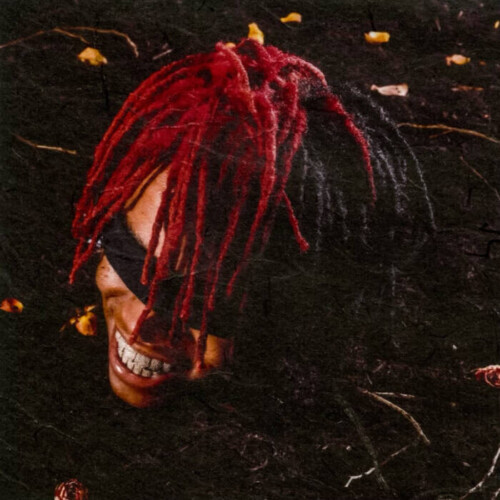 Always focused on pushing his art forward, DC The Don never stays in one place for long. Today, the 24-year-old rapper shares FUNERAL (DELUXE), adding seven new songs to his acclaimed third studio album. The new deluxe edition marks a momentous occasion in DC's career, as 6LACK becomes the first guest artist to ever appear on a DC The Don studio album. Their new collaboration, "OUT OF MY BODY," seamlessly blends the aesthetic of the two artists, as DC floats over the percolating instrumental with ethereal melodies while 6LACK grounds the proceedings with soft-spoken relationship bars.
FUNERAL (DELUXE) continues the genre experimentation that marked the original, as many of the new songs draw inspiration from indie and alternative rock. "melatonin" finds the Milwuakee native in his feelings, emoting over acoustic guitars, and "My Jacket Don't Fit You" rides a loping groove with sunny synths and electric guitar curlicues that would have fit right in with the late '90s pop rock boom, and closer "i'm losing it" is cinematic and sweeping, featuring one of DC's most passionate vocal performances to date. Also home to "Tell Shyanne" (over 1 million streams on Spotify alone), DC's R&B-inflected recent single, which recently earned a remix with Jace! for "Tell Shyanne 2," FUNERAL (DELUXE) is available on all platforms via Rostrum Records
FUNERAL (DELUXE) arrives shortly before DC embarks upon his "(P)REBIRTH Tour," a short U.S. tour launching in October. Openers for the "(P)REBIRTH TOUR" include some of the most exciting rising names in underground rap music, including Jace!, who recently connected with DC for "Tell Shyanne 2," Dom Corleo, Rich Amiri, and Soja Brat. The tour starts in Mesa, AZ on October 5th, with special guest Dom Corleo, moving through markets like L.A., Chicago, and Atlanta , before concluding in New York on October 29th. Tickets are available for the "(P)REBIRTH Tour" HERE
© 2023, Seth "Digital Crates" Barmash. All rights reserved.