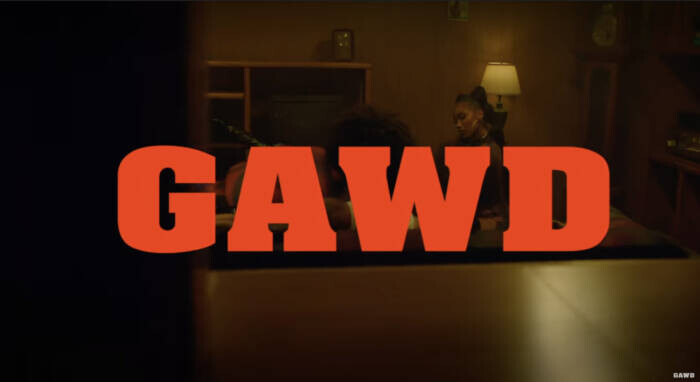 Get ready for a musical journey like no other as GAWD, the psychedelic dance R&B duo consisting of Alana and Alayna, take center stage with their scorching new single "Two Hot," out today. With their distinct blend of R&B and a spellbinding sound that transcends genres, GAWD is keeping up their momentum and paving their own lane in the music scene.
"Two Hot" is a spirited and lively anthem, accompanied by an engaging visualizer that captures the essence of joy, as the duo revels in carefree dancing and exuberance. This single offers a taste of what audiences can expect from their upcoming EP 'Cathedral City,' set for release on September 8th, 2023. The project will be accompanied by mesmerizing visualizers for each track, offering an immersive experience that complements the sonic journey.
The duo's name GAWD, standing for "Good Ass Women Deserve," is a testament to their dedication to freedom and expression. As Alana and Alayna explain, "Our music is a love letter to the creator and creation itself," and their acronym affirms their worthiness of the good that arises from their artistic dedication.
Hailing from diverse origins, Alana originally from Pomona and Alayna from Memphis, GAWD is now based in the vibrant city of Los Angeles. The duo's artistic journey began under the starry skies of "Cathedral City," a desert retreat that sparked their creative union. This tranquil backdrop led to a series of harmonious melodies that seemed to reverberate within the high ceilings of a cathedral, inspiring their unique sound.
"We wrote these songs to soothe and encourage ourselves and we hope it does the same for all who lend an ear," GAWD says.
With influences ranging from Jones Girls to Pharrell, GAWD weaves a sonic tapestry that draws from a wide pool of musical inspiration. Their passion for music is deeply rooted, as they describe it as a vessel to connect hearts and minds, inviting listeners to both feel and reflect.
"We hope they feel unstoppable…We hope they feel heard and seen and know that their experiences and opinions matter. We hope they feel amplified and see themselves in us in the way we see ourselves in them."  GAWD says.
For now, get familiar with this dynamic duo! Press play on their vibrant visualizer as we anxiously await the arrival of the official visuals. Lastly, let us know your thoughts!
CONNECT WITH GAWD ON SOCIAL MEDIA:
INSTAGRAM | APPLE MUSIC | SPOTIFY | YOUTUBE
© 2023, alanna. All rights reserved.