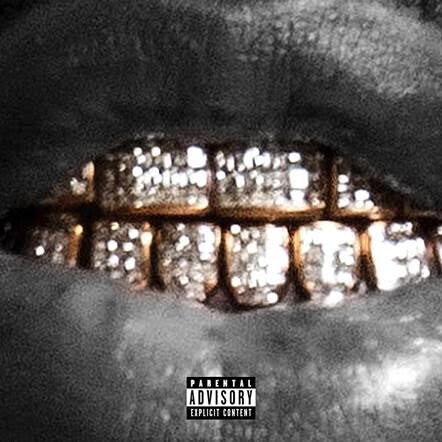 EST Gee is announcing his latest music venture, "Young Shiners" powered by Santa Anna. The new record label and rapper collective will be home to rap's next wave of emerging artists including EST Lil Zoski, EST Marti, EST DonWon, and Santa Anna's EST SkiMike and EST Lu Mike.  
The new label venture marks a milestone in EST Gee's breakout entrepreneurial career further diversifying his portfolio as a dynamic multi-hyphenate skilled beyond just music. The Kentucky local rapper identified an array of talented artists and creatives struggling to breakthrough due to a lack of resources in his area. The Young Shiners crew, all local to EST Gee's hometown, marks the rapper's new mission to put on for his city by breaking down the barriers many emerging artists face entering the music industry and paving new pathways for rappers deserving of a seat at a table. The new venture is only the beginning of Gee's continued journey in uplifting the Louisville rap scene and placing the city on the map as the next to disrupt the rap industry.  
"I feel like it's my purpose," EST Gee says. "You get to a point in your life where you just feel like you know what you were put here to do, and I think this is a major part of it. And for me, that's giving visibility to people who wouldn't have had the chance otherwise. I'm grateful that Santa Anna saw the vision I have for us, it's time for the world to see what we're made of."  
The new venture is launched in partnership with Santa Anna, the label services company powered by Sony Music and Alamo Records on a mission to support entrepreneurs and assist artists in maximizing building their businesses.   
"It's an exciting time," said Santa Anna founder, Todd Moscowitz. "Propelling the creative potential and success as artists build their own ventures is at the helm of what Santa Anna is. We're thrilled to be galvanizing that kind of support behind one of hip hop's leading rappers and the burgeoning artists he's looking to uplift."  
Today's unveiling of the new music label precludes Young Shiners' accompanying debut mixtape release, Shiners Are Forever set to release next month, July 14th under the new venture. The new project release candidly explores life in the streets of Louisville, revealing the realities of a city that is often overlooked and unearthing storytelling that separates itself from the usual trap hubs of Memphis, Atlanta, and Detroit.   
The first single and music video from the debut project, "Disrespect" drops today from Young Shiners rapper, EST SkiMike which you can view HERE.   
"We can't be messed with in any shape or form ever," EST SkiMike said. "Our whole life the odds have been against us coming out of Louisville and Section 8. Shiners Are Forever and we ain't ever going to stop shining." 
"It's deeper than music when it comes to us," EST Lu Mike adds. "We are a true family so trust and believe Shiners Are Forever." 
EST Gee first started as an emerging artist who CMG founder Yo Gotti took a chance on. Since his signing, Gee has released massively successful Billboard-charting hits such as "Lick Back," "5000 Degrees," and "Back And Forth," among others collaborating with hip hop heavyweights such as Future, Lil Baby, Moneybagg Yo, and more.  
© 2023, Seth "Digital Crates" Barmash. All rights reserved.