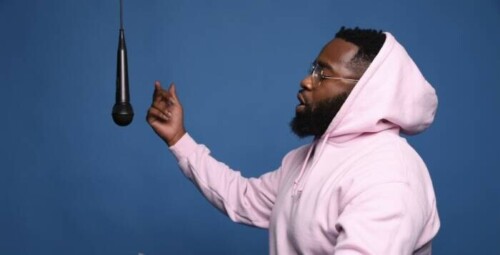 At an earlier period, there existed a young man by the name of Mark Kent who aspired to be a great rapper. He would spend hours writing lyrics and perfecting his flow, all while dealing with his own mental struggles and anxiety.
But despite the challenges, Mark never gave up on his dream. He fought through the mental wall and walked through the door to perform on stage, even when he didn't want to talk to anyone. And his hard work paid off.
Mark's performance grabbed the Wu Tang Clan's curiosity, and he was eventually offered the opportunity to perform for them. He also worked with G-Unit artist Kidd Kidd and had placements on huge albums. Mark is a formidable opponent to contend among those in the music world, including over 700,000 views on his YouTube channel.
But Mark isn't just about the music. He's also about self-awareness and accountability. He understands what he stands for and how his behaviors effect others. It is the kind of knowledge he wishes to impart to the rest of the civilized world.
In the future, Mark sees his brand expanding internationally, with movies and clothing lines that speak to his unique style. He wants to bring better artists across all genres to the forefront and continue to ask important questions through his music.
So next time you're feeling down and out, just remember the Mark Kent story. He loved when they counted him out and never gave up tomorrow. And he achieved his ambitions come true through perseverance and diligent effort.
https://music.apple.com/us/artist/mark-kent/258525293
https://open.spotify.com/artist/0x4b7dmf1JNynQczLwBtLy?si=EtbD9Uv7RbGeCtiR0ZDA0A
© 2023, Logan. All rights reserved.