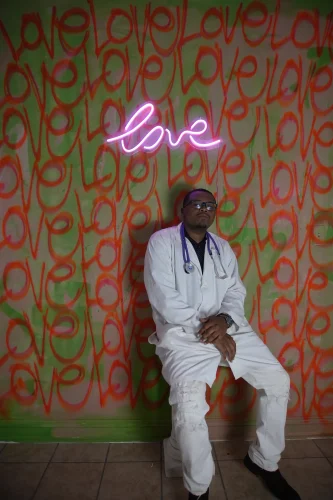 With such a wide variety of music, it can sometimes be difficult to determine what to listen to first. However, Luv Docta, the singer, the actor, the songwriter and speaker is in session yet again, with another major hit on his hands. Shondell Coleman, also known as the Luv Docta has been influencing a variety of streams lately. On June 30, he released another hot single, "HOTLINE", which is available on all major streaming platforms. This time around, Luv Docta is back at it with smooth vocals to tease your senses in the best way.
With an incredible level of experience, Luv Docta knows just how to get you motivated, raise your vibrations and influence some love into your life. Need help with sparking a flame in the bedroom? The Luv Docta has the right prescription to help your intimate needs.
Listen to "HOTLINE" by Luv Docta, which is now available on all streaming platforms.
© 2023, AMMPRO. All rights reserved.