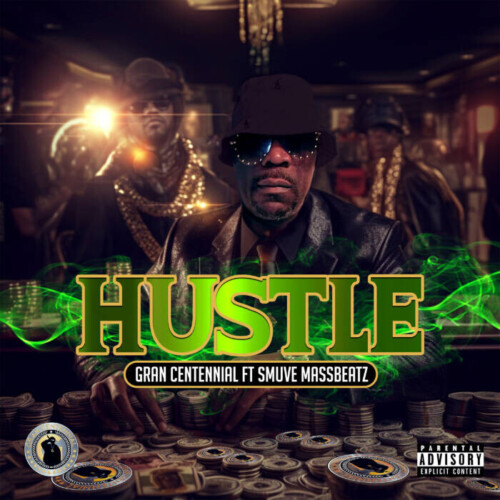 Brace yourselves for an electrifying musical extravaganza as Gran Centennial, the powerhouse of talent, is gearing up to drop his latest single, "Hustle," produced by the one and only SmuveMassBeatz. Riding high on the success of his previous chart-topper "Body Bag," Gran Centennial is proving that he's just getting started, and he's about to blow your mind once again. Get ready, folks, because "Hustle" is set to hit the airwaves this July, and it's going to be a game-changer!
"Body Bag" had fans bobbing their heads and craving more of Gran Centennial's addictive beats and thought-provoking lyrics. But guess what? This multi-talented artist is nowhere near done wowing us. With "Hustle," Gran Centennial is unleashing a firestorm of energy, passion, and a relentless determination to succeed. And let's not forget about the genius behind the music—SmuveMassBeatz, the maestro producer whose name alone is enough to make music enthusiasts tremble with anticipation.
But wait, there's more! Gran Centennial is taking the music scene by storm on multiple fronts. He's also featured on the sizzling hot mixtape, "Summer Heat Vol 1 Hosted By Dj Greg," rubbing shoulders with the biggest names in the industry. Talk about raising the temperature! Gran Centennial's undeniable talent and ability to seamlessly blend his style with other musical heavyweights is propelling him to the top of the charts and making him a force to be reckoned with.
To ensure you don't miss out on the electrifying beats and soul-stirring lyrics of Gran Centennial, follow him on Spotify right away at the mind-blowing link: [insert Spotify link]. That's your ticket to a world where "Body Bag" has already captured hearts and "Hustle" is poised to rock your world. Be among the first to experience Gran Centennial's musical magic and get notified the moment "Hustle" drops!
"Hustle" is a testament to Gran Centennial's unwavering commitment to his craft. It's a rollercoaster of emotions, a fiery symphony of hard work, and an anthem for all the dreamers and hustlers out there. With SmuveMassBeatz's unparalleled production skills, this collaboration is destined to ignite a frenzy among fans, leaving them craving more of Gran Centennial's addictive sound.
Media moguls, interview seekers, and curious souls looking for more information, please contact:
Follow on Instagram https://www.instagram.com/grancentennial/
Follow on Spotify https://shorturl.at/cijn5
© 2023, Logan. All rights reserved.