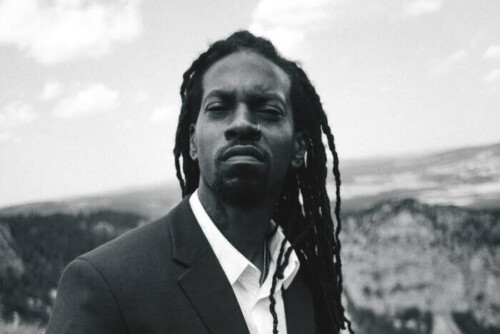 Motown Priest's new short film, Hawthorne, is a gripping, thrilling look at both opportunism and vulnerability, and how the two intertwine. It's also the directorial debut of the Queens-based artist, whose incredible new album of the same name serves as the film's soundtrack.
"When I constructed the film, I knew I wanted it to have the same themes and similar commentary as the album," Motown Priest says. "I wanted both to be their own meditation on the downsides of ceaseless desire, identity, and capitalism."
In the context of the film, the themes play out in the style of a Greek tragedy told in reverse, and it was all actually inspired by one of the greatest TV episodes of all time: The Sopranos' "Join The Club" (Season 6). Motown Priest was particularly taken by the episode's "self-reflection and metaphysical warning," which he brings to life in myriad ways in Hawthorne. Essentially, nearly everything you see on screen has some second meaning, including the little girl, the shifting color palettes, and the various animals.
Like the album, the film also follows a cyclical format to drive home the message that the protagonist (representing so many of us) may have dreams and hopes, but he never acknowledges that he needs to work on himself to see any actual change. Without that acknowledgement, he's only destined to make the same mistakes and end up where he started—or worse.
Check out the film and head over to your preferred streaming platform to support the full length album, out now courtesy of O's Circle in partnership with Brick Records. And for the vinyl heads out there, the album is available now for purchase via GetOnDown.com in emerald green.
© 2023, Seth "Digital Crates" Barmash. All rights reserved.