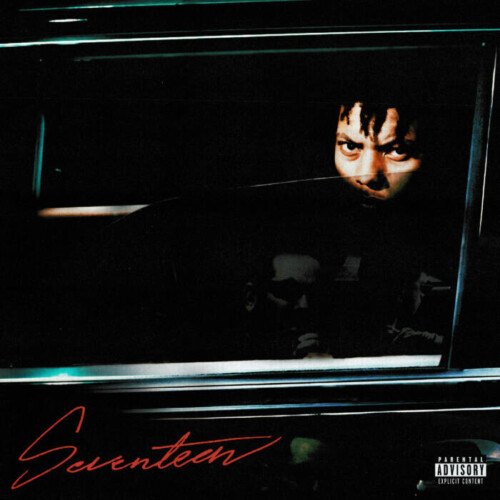 A southern rap spitfire who has his city talking, Memphis teen Hopout Shawn specializes in crackling street rap slappers. Ready to take the next step in his rise, the young rapper shares Seventeen, an accomplished debut mixtape that establishes him as Memphis's next artist to watch. Spanning 16 tracks, Hopout Shawn's new mixtape displays a rhyming talent that belies his seventeen years of age, relaying a lifetime's worth of experiences in the Bluff City streets, radiating the swagger of a young artist certain of his illustrious future. Shawn favors high-intensity instrumentals, complete with racing piano arpeggios and thudding Tennessee trap percussion, creating a sound that mimics the high-stakes environment in which he was raised. The young rapper has a natural ability to turn a phrase, stacking up stylish flexes and stern warnings with a style that evokes his city's slickest spitters.
Seventeen is home to "Pose," a fiery collaboration with YTB Fatt, which racked up over 100k views in just four days, earned placement on Apple Music's "The Plug" and Amazon Music's "Breakthrough Hip-Hop" playlist, and earned coverage in BET, HipHopDX, and more. The song sends loud-and-clear message from Shawn to the rest of the rap game, as he snaps a series of aspirational flexes that allude to big things in his future: "Finessin still scratchin', rappin', trappin', got my pockets swole/Can't wait til I get rich, now I'm goin' where nobody knows."  The young rapper connects with Chicago's PGF Nuk on "Switches" (561k views), a hypnotic slice of slick talk, and shows excellent chemistry with his fellow Memphis natives Dee Mula and DracBaby. Also featuring Shawn's breakout hit "Got Off," Seventeen is available now on all platforms.
Though he's only been making music for a year, Hopout Shawn has already made major strides on the road to rap stardom. Shawn started buzzing in the Bluff City streets earlier this year with a string of loose singles, which included the breakout "2023" ft. DracBaby (550k YouTube views), and the sinister "Got Off" (200k YouTube views), mentioned in Audiomack's "10 Rappers You Should Know Right Now" (June 2023) playlist. His confident lyricism and neck-snapping delivery drew attention from Memphis heavyweights like Pooh Shiesty, Finesse2tymes, and Tay Keith, among others, and led to collaborations with PGF Nuk, on "Switches" (593k views), and fellow Memphis riser Action Pack on the recent banger "SRT." Most recently, Shawn highlighted his performance chops with a performance of Seventeen highlight "Pins N Gens" on On The Radar, after tearing it up with his BoxedIn Freestyle on Wikid Films.
With Seventeen out now, Hopout Shawn is ready to turn heads. Stay tuned for much more from the young rapper as the year moves on.
© 2023, Seth "Digital Crates" Barmash. All rights reserved.