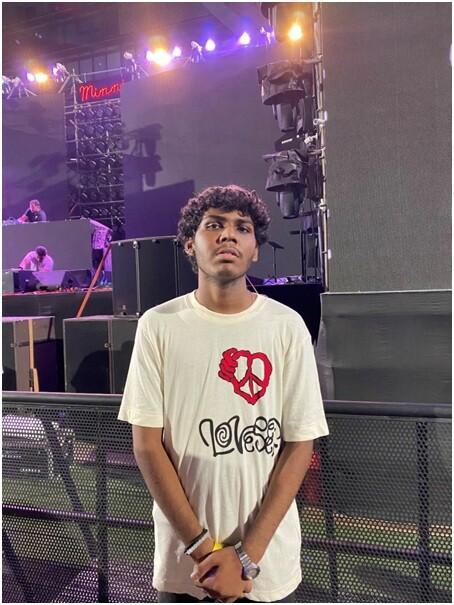 Hailing from Bandra-Mumbai, MC NIKHIL began carving out a distinct presence in music from the beginning of his career. With his musical influence coming from listening to a variety of genres growing up, his knack for combining unorthodox production with catchy cadences and an endless array of flows came naturally. MC NIKHIL is an Indian rapper from Mumbai-Bandra. He recently dropped new fresh album titled "Cheesecake" with uniqueness with the theme of titles of each song syncing the recipe of cheesecake on this album every song is lined up-titled as recipes. Each and every song have meanings behind it. Putting a challenging output to his new album sounds very fresh with mumble clear lyrics. 
In song like "Sugarcoat" features underground artist "RIP SPICEE" all the way from USA. This song gives context on how people sugarcoat you when you're at the peak of your success and misuse the resources & benefits you earned for yourself, although they never return that favour when you're in a slump yourself.
Song like Crëme is a song that gives rhythmic lyrics and soothing melodies. MC Nikhil says aim with this song is to let everyone know that they should keep working on their dreams/goals and to never crave for something extra and not necessary. Be on your path, people will hate and pray for your downfall when they see you rising but, keep going! in the end your hard-work will be the biggest flex!
Having star features from USA based R&B /Rapper artist Bandit The Rapper on song like "Sizzle". MC Nikhil says he is the only one Indian rapper after divine to have 3 back to back consistent albums with loaded international features & collaborations. 
MC Nikhil says indian audiences don't get my vision I have big vision & I want my listeners and my people to trust my vision & mission. 
Follow them: 
@mc_nikhill 
@ripspicee 
@bandittherapper 
Listen here 
https://spotify.link/PVkEtsjRCyb
© 2023, StanleyGatero. All rights reserved.