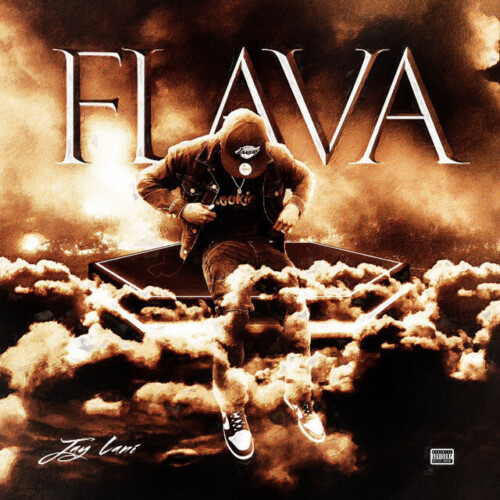 Hip hop has always been a genre of music that tells stories of struggle, perseverance, and triumph. Today, we bring you Jaylani, a up and coming rap artist who embodies these qualities in his music. In this post, we'll explore Jaylani's unique sound and style, and dive into his latest single, "Flava."
Jaylani is an entrepreneur, hustler, and hard worker who brings a fresh perspective to the rap game. His charismatic personality, chill vibes, and wavy beats make him a standout artist in a crowded field. When asked about how he got started in music, Jaylani says he's always been infatuated with it, but after quitting basketball, he knew that music was his true passion.
Jaylani's style is laid back and wavy, but he's been working hard to diversify his sound with auto-tune and different vocal ranges. His latest single, "Flava," is a trap beat that's upbeat and up-tempo, with nonstop bars that keep coming back-to-back. It's raw, flavorful, and a vibe that anyone with swag will relate to.
Jaylani's creative process is all about the vibe. He doesn't always write out his lyrics beforehand, preferring to let the energy of the moment guide him in the booth. He's come a long way since his first release, having mastered his sound, cadence, and flow. What sets Jaylani apart from other rappers in the game is his passion for his craft. His music has substance, and he doesn't rap about things he hasn't experienced himself.
Jaylani's biggest musical influences include legends like Tupac and Nas, but he's also drawn inspiration from contemporary artists like Lil Baby and Money Man. Through his music, Jaylani hopes to inspire his audience to persevere through life's challenges, to be the best version of themselves, and to live their best lives. We can't wait to see what's next for this rising star in the rap game.
If you're looking for fresh new talent in the rap game, be sure to check out Jaylani and his latest single "Flava." Stay tuned for more exciting projects and collaborations in the works. And don't forget to follow Jaylani on his social media channels to stay up-to-date on all of his latest releases and performances.
Support independent artists and spread the word about Jaylani today!
Contact info: [email protected]
Linktree: https://linktr.ee/jaylani.407
Instagram: https://www.instagram.com/iceduplani/
Facebook: https://www.facebook.com/profile.php?id=100011255341973
Twitter: https://twitter.com/icedupLani
YouTube: https://youtube.com/channel/UCfr9qZiXZkoRZk2sxfBLDkQ
Spotify: https://open.spotify.com/artist/5WZSaJgwZN5PY32TIyMHMZ
Apple Music: https://music.apple.com/us/artist/jaylani/1473209337?l=en
© 2023, Logan. All rights reserved.