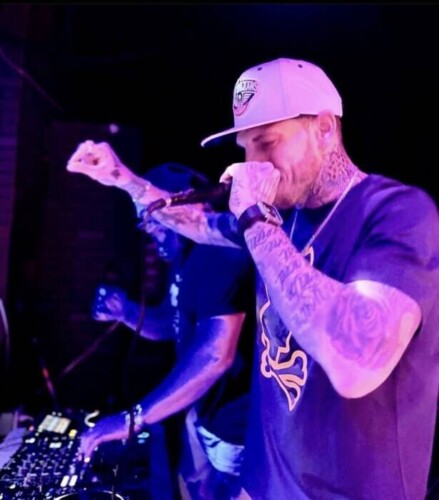 Samuel Van Jr., also known as $ammy $osa!, was born on February 19, 1993. $osa comes from a family of New Orleans natives, but was originally born in Houston, Texas. He lived in Houston with his mother up until the age of five, and in that time he was able to relocate back to New Orleans due to the passing of his uncle, and has been flourishing within the city ever since. Growing up in Jefferson Parish, $osa pursued his education and graduated from Riverdale High School. It was then that $osa enlisted into the Army National Guard for the infantry division. However, due to unfortunate events, he was released early as a result of suffering a wrist injury. With such a dominant injury, he endured 18 months of healing in a cast and a total of 3 surgeries. Music has been a significant tool to $osa's life for over 21 years. Exploring the freedom of music, $osa collaborated with friends, which led to the birth of their music group at the time, "Dream Awake!".
It was during incarceration that $osa really experienced sharing his lyrical abilities with others, an instance of this took place with a cellmate, who's response caused him to feel quite embarrassed at first, but eventually the two bonded over this moment. This interaction caused a celebration amongst many of the cellmates from their cell blocks, influencing them to want to listen into his bars with urgency. It was that same day that $osa realized he truly wanted to prioritize his music career. Giving birth to the artist, $ammy $osa. $osa discusses many vulnerable topics within his music, such as the art of manifestation, his many trials and tribulations, mental health and behavioral issues. A major goal for $osa is to cater to those who struggle with mental health issues such as, depression, anxiety, and PTSD, due to his own personal struggles with the topics. $osa strives to create a legacy that his family, friends, and fans can be proud of, a legacy that will last forever, one dedicated to what everyone wants, mental freedom.
© 2023, AMMPRO. All rights reserved.