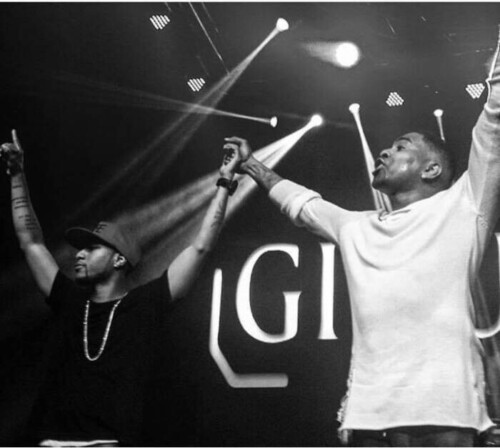 Hailing from The Motown City of Detroit, MI, Karlos Farrar is without a doubt a superstar in today's music industry. The rising R&B singer already has a host of accolades to his name. In 2016 he independently Headlined His own national 21 City Tour "The Ice Kream Man Tour" along side his Mentor and RnB Legend Ginuwine. Karlos has been working closely with Ginuwine for many years, learning and growing under his mentorship. This ultimately put Karlos in position for the major success that would come shortly after venturing on his own with wisdom and strategic tips from Ginuwine.
In 2018 Karlos would go on to perform on a 5 City stadium tour "RnB Fridays" Headlined by Legendary R&B singer Usher overseas in Australia with a average attendance of 50 thousand. To date he has opened for or performed along side Usher, Nicki Minaj, Jason Derulo, Trey Songz, Ginuwine, Monica, Faith Evans, Tank, 112, Mario, Lloyd, and Jagged Edge, just to name a few.
Farrar's 2017 album release "A Karlos Farrar Story" debuted at Number 1 on Amazon Music RnB/Soul Charts, as well as Number 3 on Billboard's Top 100 Heatseekers Mountain Charts. Since the release of that album he has released a string of EP's and Follow up albums such as "Trap Songs about Girls" 1 (2017) & 2 (2019), "Journals of A HearBreaker" (2018), and his latest albums "Something You Can Vibe To"(2020), and his Self titled 3rd Album titled "Karlos Farrar"(2020) which have all gone on & done a collective total of over 3 Million streams across all online music streaming services. His single Tik Tok Drop has close to 2 million streams on Spotify Alone, and can be found on quite a few Spotify playlists and Tik Tok. Karlos also has a list of Television, Magazine, Advertising, and Film appearances starring in his first feature film "My Fathers Keeper" set to be released in the fall of 2023 making him a multi-talented entertainer of many traits.
Ginuwine would be proud of his prodigy amassing so many wins underneath his belt.
Stay up to date with Karlos Farrar by following him on Instagram: https://instagram.com/karlosfarrar
© 2023, Logan. All rights reserved.