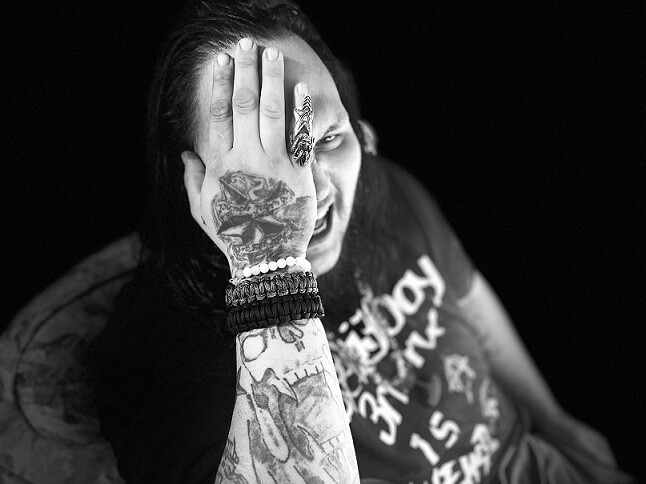 Soaring from the heart of Indianapolis bring music to the damaged as he claims. Lazi3 has been writing since eight years old, recording and performing since age 16. He is now 32 still chasing his dreams regardless of the sacrifices he has to make. His Rap music intertwined with rock. He's currently working on a couple projects "Damag3d" (rap album), Rockstarlyfe 3: The R3mix ( rap album with featured artist), and the dairy's of a broken man (rock album). Lazi36oy wants to make it so he can do what he loves doing and get paid for doing it. "I'm sick of passive income working for a corporation make someone else's money, I'd personally would prefer to work for myself everyone is stuck in this box of sleep,eat ,work ,repeat, It's endless and exhausting." Says rapper/singer lazi36oy. Music has in own word taken him away from the madness he once called a life.
" I was suffering from addiction and mental health for years. I remember being homeless at a point in my life my guitar is the only thing I had everyone turned on me music truly helped me get a better life".Hes open for booking just not Indianapolis unless it's paid because he believes staying in your home town will only drag u down and keep you where your at. Music will always be his go to for his pain and anger he keeps inside on a daily. Keep watch for Lazi36oy the upcoming artist, he isn't going to quit for anything. He has a lot of support in his city amongst others but behind everyone trying to reach success there lands many haters.
© 2023, StanleyGatero. All rights reserved.