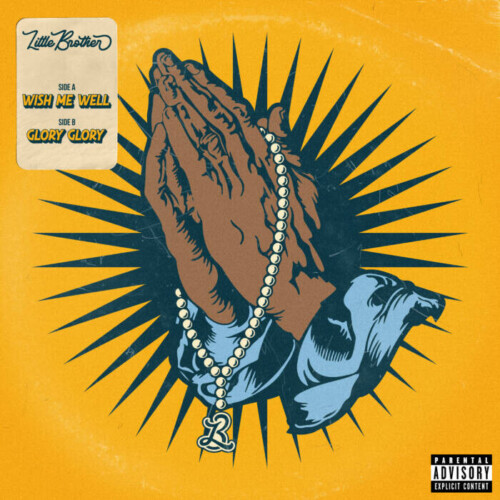 All year-long, Little Brother has been celebrating the 20th anniversary of their debut album 'The Listening', starting with a four-city tour in March. On October 7, the year-long celebration will be brought back to its roots with "Made In Durham: A Little Brother Block Party". Hosted by comedian Sam Jay, the event will be headlined by Little Brother, with supporting performances by Big KRIT, The Cool Kids, and Zo! & Tall Black Guy. DJs Hourglass and Wally Sparks will be on the ones and twos. The festivities kick off at Noon, and the performances will begin at 3PM. The event will take place at 310 East Main St, Durham, North Carolina 27701.
Purchase tickets here.
Phonte and Rapper Big Pooh returned with two new singles, "Wish Me Well" and "Glory Glory". Produced by Pumah and Grammy-winning producer Conductor Williams, respectively, the new two-piece serves as the duo's first new music release since their 2019 surprise comeback May The Lord Watch.
"We wanted to bless our fans with new music to show them we're not leaning on nostalgia. After 20 years in the game, we're still hungry and actively working to improve our craft." – Phonte
"We hear and see the requests for new music. We felt it was time. Time to show our minds are still sharp and we're only getting sharper." – Rapper Big Pooh
"Wish Me Well" ane "Glory Glory" are available on all major digital streaming platforms and stores. Stream/purchase them here.
© 2023, Seth "Digital Crates" Barmash. All rights reserved.