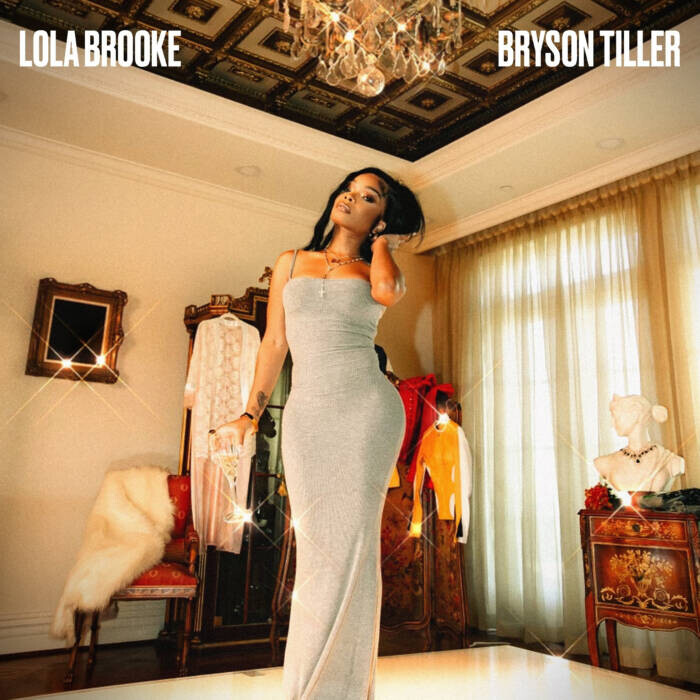 By sought-after demand, Brooklyn-born powerhouse artist Lola Brooke commences 'GATOR SEASON' with the debut of her eagerly-awaited new single "You" featuring GRAMMY® nominated, multi-platinum singer Bryson Tiller via Team Eighty Productions/ Arista Records. Get it HERE. 
 
The sultry latest release from Brooke is backed by a sample of Rap icon Foxy Brown's Billboard Hot 100 single "Get Me Home" featuring R&B group Blackstreet. The reinterpreted sample, produced by Khris Riddick-Tynes and LilJuMadeDaBeat, boasts Brooke's caliber of creating multi-ranged hits with piercing bars—from action-packed, boisterous anthems to songs that dazzle in massive melodies with an R&B theme. 
 
The official music video unveiled today spotlights the feel-good energy derived from the track, chronicling a lead-up to a special red carpet event as paparazzi stand by to catch a glimpse of the one with the reign, Lola Brooke. As Lola takes the night by storm, getting ready in a palace fit for the new face of Rap royalty, Bryson and a cameo from rapper, fellow XXL freshman class member to Lola, Rob49 adds dynamism to the star-studded affair. Watch HERE. 
 
Since her last single release, "Just Relax," coined by Complex as one of the 'Best Songs Of 2023,' the momentum for the self-certified 'Big Gator' has remained at an apex as Lola achieved her first Billboard Hot 100 charts acclaim and her first RIAA certified Gold recognition for her blockbuster hit single "Don't Play With It" featuring Billy B. Brooke also debuted her first television performance of the track this past June at the 2023 BET Awards  and was nominated for the night within the 'Best New Artist' category. Brooke is also nominated at the 2023 BET Hip Hop Awards for 'Best Breakthrough Hip Hop Artist' set to take place on October 10. Elsewhere, she earned a spotlight as a 2023 XXL Freshman member for the coveted Hip Hop publication and is currently on the Fall/ Autumn cover of international fashion publication Wonderland Magazine, which is now on newsstands. 
 
As the world continues to get to know Lola Brooke, the Brooklyn girl-next-door with a light of superstardom that continues to gleam in radiance, there is much more the rising Rap phenom plans to unlock as she places the final touches on her first body of work project which is set for a release later this year.   
© 2023, alanna. All rights reserved.