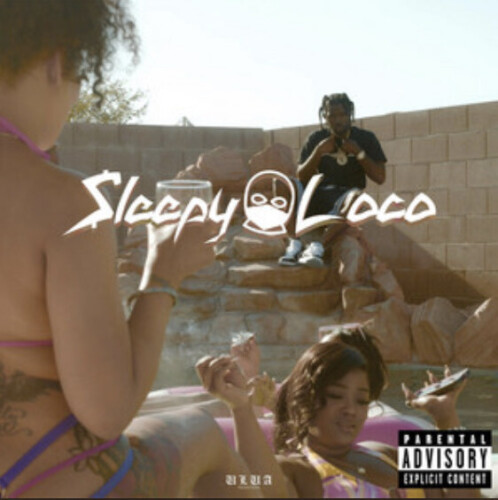 Memphis' one and only Sleepy Loco has diligently worked his way toward success as a hip hop artist. Between consistent music releases, state of the art music videos, performances,  and more, Sleepy Loco has amassed a loyal fan base and the numbers prove it.
There is no question that Sleepy Loco has a work ethic that supersedes many of his fellow music artists. In conjunction with his work ethic, Sleepy applies his creative mindset to provide his followers with a perfectly polished product. He understands the significance of portraying himself as a brand…not only a recording artist.
Following the success of his EP, "In Mook We Trust," Sleepy Loco knew it was time to apply more pressure. His most recent single, "On My Mind" paints a sexy visual for the listener. The song was produced by prominent producer Blame Swagg. With fans showing love and support for the song, Sleepy Loco unveiled the official music video via YouTube. In just two weeks, the video reached over 12 thousand views, with the numbers continuing to climb daily.
When asked what he has coming next, Sleepy revealed he and Blame Swagg are planning to unleash more captivating music of which will fill the sound waves for the entire summer! This dynamic duo will stop at nothing to ensure their music is heard throughout the globe during the next three months! Be sure to follow Sleepy Loco and stream his hot, new single "On My Mind"!
© 2023, Julz Mancini. All rights reserved.