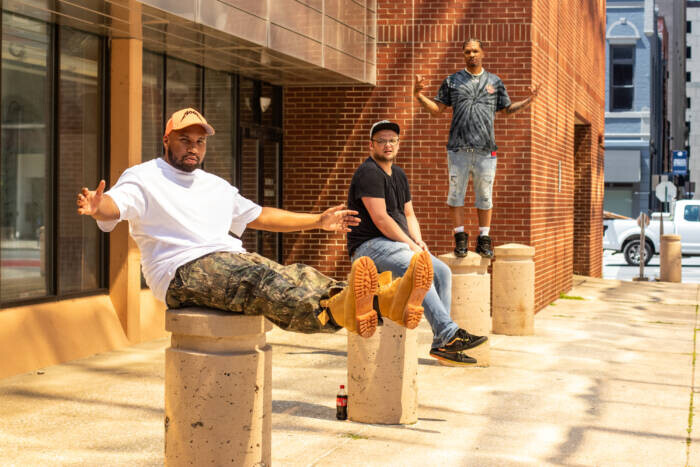 Emerging hip hop stars Nahvi, DK, and Gerk Major have been drawing an undeniable audience of excited hip hop fans to their new sound throughout 2023 with a string of unstoppable singles and collaborations. As the year enters the fourth quarter, the three come together and package their latest hits with a couple of new tracks for the attention-grabbing new project properly titled, Wait Til' Friday. Known for their love for classic hip hop, the trio dive even further into the traditional sound and releases an eight-song effort that will be reveled as their best work yet.
An album, unlike another, Nahvi, DK, and Gerk Major, tells a story about the legacy of an unexpected studio session where everything aligned. Celebrating the golden era of hip-hop and R&B, the album is a beautiful synergy of the past, present, and future of hip-hop, promising listeners a journey they won't soon forget. The project showcases the seasoned finesse of hip-hop producer Nahvi and the dynamic vocal prowess of DK.
The latest release is a collaboration of recent hits by the duo alongside Gerk Major. Wait Til' Friday appreciates classic hip-hop that has made today's culture the most influential in the world with the infusion of impactful elements, including soul, jazz, African production, and more over Latin American heritage. From beginning to end, Nahvi and DK deliver traditional lyricism that separates them from the rest of today's hip-hop. The duo pays homage to the history of the art on breakout tracks "Put It On," "Mr. Me Too," and "I Don't Mind."
The new project is the perfect origin point for newfound fans to hop on the artists' bandwagon as they sit comfortably on the launch pad as the next breakout new artists in today's hip hop. Individually, Nahvi, DK, and Gerk Major are the hottest prospects in the current landscape, with the amount of attention from fans and executives eager to capitalize on the popularity. Wait Til' Friday sets up the highly-anticipated solo projects from all three individuals on the way to the rest of 2023.
Check out the new project below, and afterward, follow them on social media.
© 2023, @BWyche. All rights reserved.