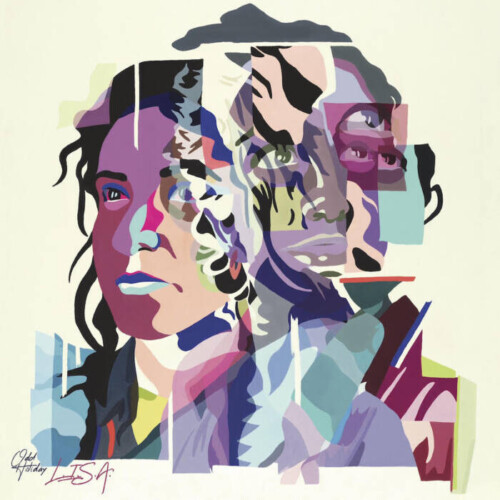 The North Carolina-meets-North London duo of Odd Holiday celebrates the release of their exceptional new album, L.I.S.A., with a cinematic video for one of the record's standout singles, "Free Folk."
The track and its visuals embody the vibes and spirit of the album through equal doses of Golden Era hip-hop and left-field creative freedom from NC rapper/producer Mattic (under the alias The Ghost In The Machine) and North London producer Daylight Robbery! With Mr Blønde on directorial duties, the black-and-white video is a stripped-down but captivating experience as the music truly shines amidst the stunning architecture. The Ghost's lyrics push the listener to seek freedom and avoid fitting into any molds, while Daylight's instrumental flips a classical-sounding sample into a slick soundscape.
The video is a fitting encapsulation of L.I.S.A. (short for "Life is strangely altering"), an album unafraid to push the boundaries of hip-hop as it remains steeped in its finest traditions—sharp lyricism and inspired production. It's this level of experimentation that makes it easy to understand why the title lives up to its acronym.
You can check out the visuals now for for "Free Folk" and support L.I.S.A. through your preferred digital retailer or streaming platform via Chinese Man Records in partnership with Fat Beats. Vinyl is available now for pre-order and is due out July 24th—reserve your copy today!
© 2023, Seth "Digital Crates" Barmash. All rights reserved.