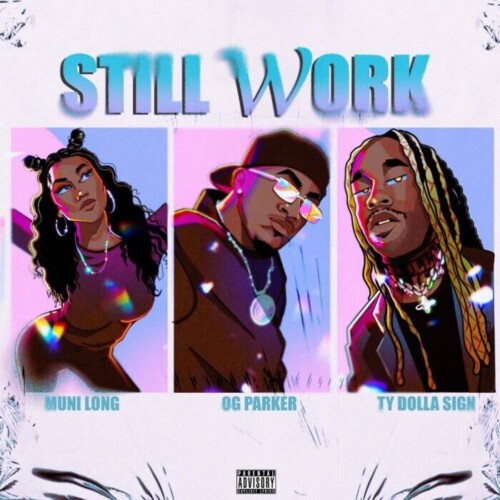 Multi-platinum producer OG Parker, multiple Grammy-nominated musical powerhouse Ty Dolla $ign and Grammy-award-winning artist Muni Long released their new single "Still Work." The song arrives alongside a nostalgic video, serving as the third single following behind hit records "No Fuss" and "Rain Down" for OG Parker's upcoming project, "Moments."
Just days after Valentine's Day, this single is the perfect anthem for anyone thinking about rekindling a romance with the one that got away. The song begins with Ty Dolla $ign's vocals blending seamlessly over Parker's atmospheric production. The chorus is irresistibly amorous, "day and night, I can be there…call me my number still works" Ty Dolla $ign says. 
Muni Long envelopes the beat with her ethereal vocals, "why you wait until I'm happy" she asks? "You was on bull when you had me… as soon as I get over it, you pop back up and wanna reminisce." 
"OG Parker is one of the most talented producers in the game right now and Muni Long is killing the R&B scene," said Ty Dolla $ign. "It was only right that we combine all of our talents and make this song." 
"We created a record that's so real and so relatable," said Muni Long. "I can't wait to hear our fans' reaction."
© 2023, Seth "Digital Crates" Barmash. All rights reserved.